In an ideal world, we would all be blessed with long, voluminous lashes. Sure, there are the versions that can be stuck on by glue. However, the precision and time they require mean they're not exactly an every-day alternative. Plus, false lashes often look exactly that, false. So, for those of us who lack a fluttery length around the eyes, it seems that the most effective way how to make eyelashes look longer is with mascara. This does not mean simply picking up any old tube and aimlessly slapping on a coat. There's a few tricks of the trade to know, from the best mascara techniques to the right products to add the appearance of length.
Keep reading for our full guide on how to make the eyelashes look longer with mascara.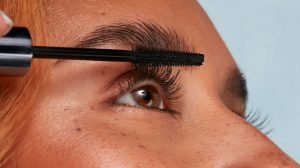 Know the Best Mascara Techniques
To begin, let's take a look at some of the best mascara techniques.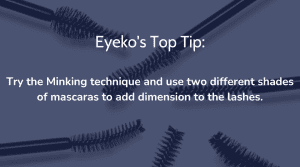 First, start by applying the Limitless Lengthening Mascara at the roots of the lashes and wiggle the wand as you make your way to the tips. The wiggling technique  will ensure that the entire circumference of the lash is coated. What's more, the silicone, conical brush of the Limitless Lengthening mascara will help to define and separate each lash, including those smaller lashes in the inner and outer corners that we often miss. On the second coating, apply the mascara at the tips and work your way back to the roots to draw out the length of the lash.
The second out of the simplest yet best mascara techniques is to pair it with an eyeliner. Trace the skin right under the roots of your lashes with a dark, smudge-proof eyeliner for the lash line to appear fuller and fill in any gaps you may have between the lashes.