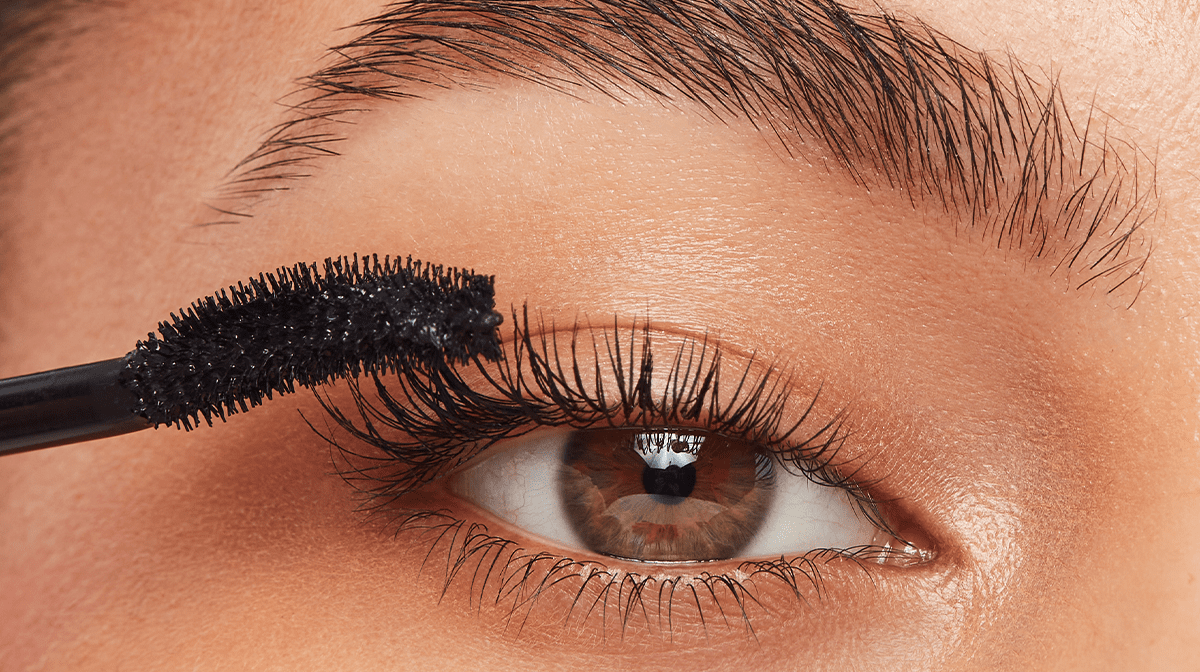 Of all the makeup products we use, Mascara has always been a desert island product, with many saying they don't go a day without using it. Our eyes are without doubt one of the key features of the face; expressing emotions and feelings, not to mention they are the focal point when having a conversation with somebody else.
Applying mascaras is probably the one product that has the most instantly transformative affect in how it changes our eyes and consequently our face. After applying mascara, the halo of lashes around our eyes, immediately makes your eyes appear bigger and more awake.  That being said, the impact of mascara can be adapted especially depending on lash type. There are many people, who have the natural good luck of lovely lashes, whether that be thick, long or naturally curled, and in some instance all 3.
There are, however, many that need a little extra help, when it comes to making more of an impact with mascara, especially when wanting curl and lift.
Eyeko's Lash Alert Mascara is our lift and curl formula. This fibre enhanced mascara will give lashes volume, but it's the brush that really helps to curl lashes. Fluffy but curved, the Lash Alert brush hugs the eye, to help assist the lifting of the lashes, for a curled, open eyed look.
For those like me, who have incredibly straight lashes, the biggest piece of advice is to use lash curlers, as they can make a huge difference. If you've never used them before they can look scary, but we'll take you through the steps, and in no time you will wonder how you lasted so long without them.
HOW TO USE LASH CURLERS
Eyeko's Lash Curlers have a padded cushion to create a soft curl to lashes.
Start by holding the curlers like you would a pair of scissors, then tipping your head back and looking down into a mirror, gentle insert your lashes into the curlers, making sure you've opened them to their maximum capacity.
It's important, to ensure the curlers are not completely flush with the skin on your eye lid, you probably want to be a few millimeters away. This will ensure you don't pinch yourself with the curlers.
Next gently and slowly close the lash curlers shut, ensuring there is a bit of pressure being applied and hold for  2 seconds. Then gently open them, and you should have a curled lashes.
As you grow more confident, you can do this technique multiple times along the lash, so you get a soft curve, but start slow until you feel completely comfortable.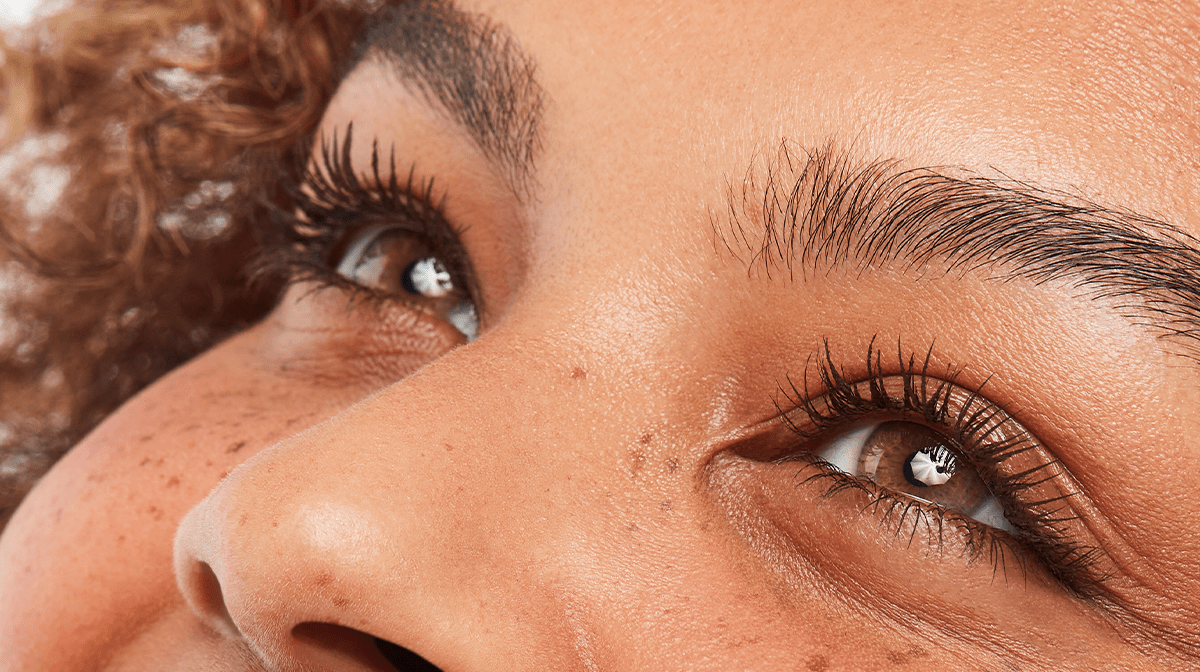 LASH ALERT MASCARA
As previously mentioned Lash Alert Mascara is our best formula for giving lift and curl to lashes and after you have used curlers, this formula will absolutely help to increase and maintain the curl you've created.
Start by rub the brush into the root of the lashes, to get lots of formula at the base of the lash, this gives definition around the eye and creates the illusion of volume.
Then making sure you've aligned the brush so it's curve is hugging the eye, gentle pull through the lengths of your lashes.
What is great about Lash Alert Lift and Curl Mascara, is it's buildable, so depending on how strong a lash look you want, you can build up to the desired intensity.
LASH CURLER DON'TS
There are many people, that will curl their lashes again after they have applied their mascara. While this can be affective, more often than not, it will give a clumpy look. More worryingly, you may find that your mascara adheres to the curlers, creating tension and potentially pulling out your lashes! At Eyeko, eye health is important to us, so we would strongly advise against this. Curling first and then applying mascara will be sufficient in giving you an open eyed, curled lash look.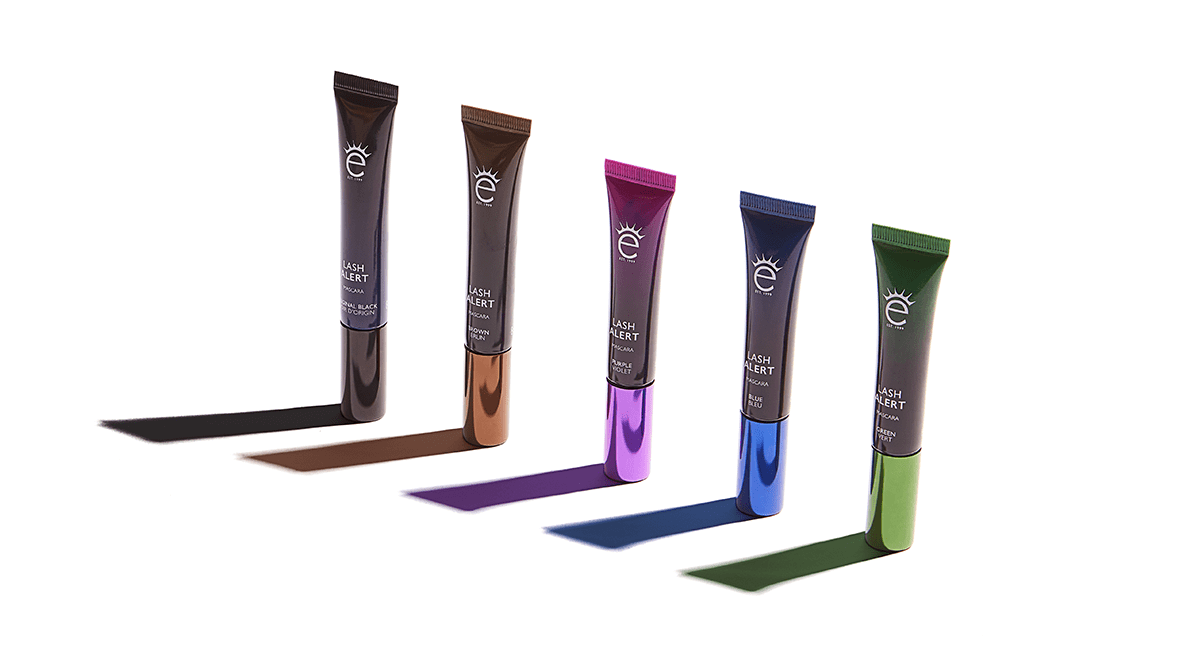 PLAY WITH COLOUR
Lash Alert Lift and Curl Mascara is our one formula that is available in a multitude of shades, including black, brown, blue, green and purple. The colours are subtle, so they won't give you a bold, editorial style look, instead they will give soft flashes of colour in different lights, and will give a softer overall look compared to classic black.