One of our favourite instagrammers, Ashleigh, behind the eyemazing posts on iheartmakeupart posted this fabulous liquid liner how-to which had our lashes fluttering and are hands reaching for our Skinny Liquid Eyeliner. We love her pictorial step by step to mastering this gorgeous summer cat eye!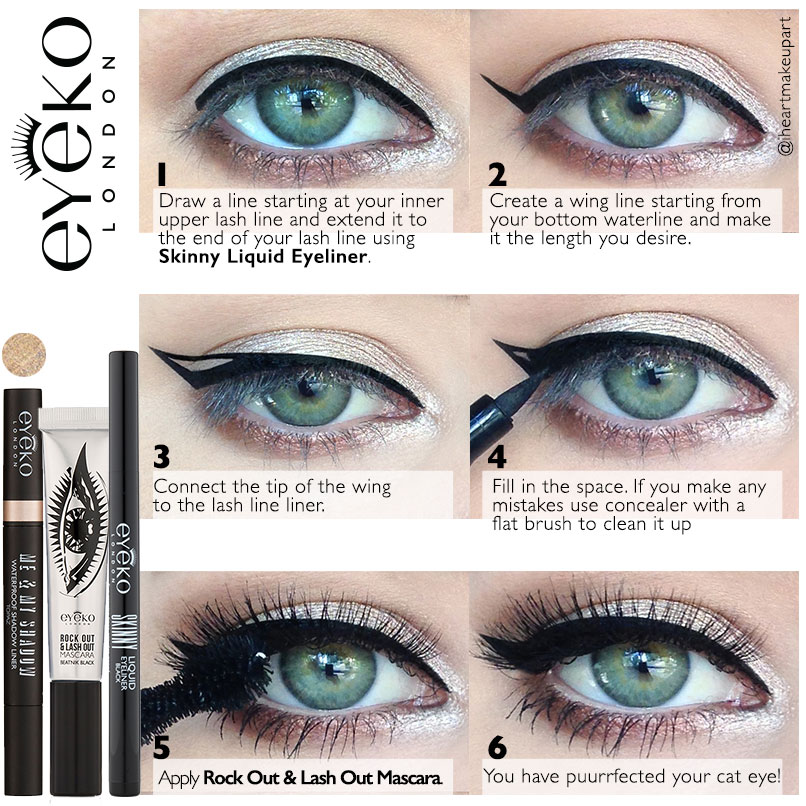 Here's how:
Step 1: Draw a line starting at your inner upper lash line and extend it to the end of your lash line using Skinny Liquid Eyeliner. (Me & My Shadow in topaz, bronze, and quartz have already been applied beforehand).
Step 2: Create a wing line starting from your bottom waterline and make it the length you desire.
Step 3: Connect the tip of the wing to the lash line liner.
Step 4: Fill in the space and perfect your liner. (Tip: if you make any mistakes use concealer with a flat brush to clean it up)
Step 5: Apply Rock Out & Lash Out Mascara.
Step 6: You have puurrfected your cat eye!