SMOKED OUT WINGED EYELINER 
With the Limitless Duo Gift Set 
We all know that a flicked eyeliner is an absolute classic look, but a nice adaptation is the smokey winged eyeliner. Anything that involves blending is your best friend and if you're new to eye makeup or you're not experienced in creating eyeliner looks, this eye makeup is a surprisingly easy.  The smokey winged eyeliner can also be adapted to suit your eye and while the campaign visual has a longer style wing, yours certainly doesn't need to be as dramatic.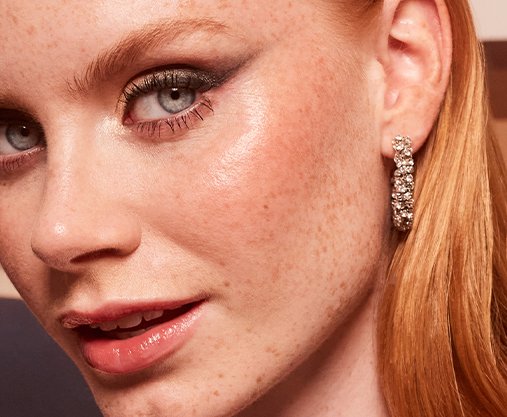 LIMITLESS DUO GIFT SET 
The campaign look was created using the Limitless Duo Gift Set, which contains our newly launched Limitless Lengthening Mascara and a Limitless Longwear Pencil, both in classic black. Limitless Lengthening Mascara is our ophthalmologically tested, vegan formula that is derived from 80% natural ingredients, as well as having oat derived fibers to help give lashes incredible length.  Limitless Lengthening Mascara is also enriched with Acai Oil to help nourish lashes and it washes off with water alone. With the Limitless Duo Kit also containing a Limitless Longwear Pencil, this is a power duo when it comes to creating both day and night looks. The Limitless pencil glides across skin, but once it dries it stays in place thanks to the waterproof formula. I love the fact you can create defined and smokey looks with this one pencil, it's just a makeup bag must have.