Feeling daring? Sounds like it's time for some dramatic eye makeup. If you're someone who loves nothing more than going bold with your makeup look, you've come to the right place! Here at Eyeko, our iconic Black Magic Duo is the perfect eyeliner and mascara combo to apply dramatic eye makeup. Create the perfect pairing with a few extra Eyeko faves and our 3 makeup ideas!
1: Mascara and a Winged Eyeliner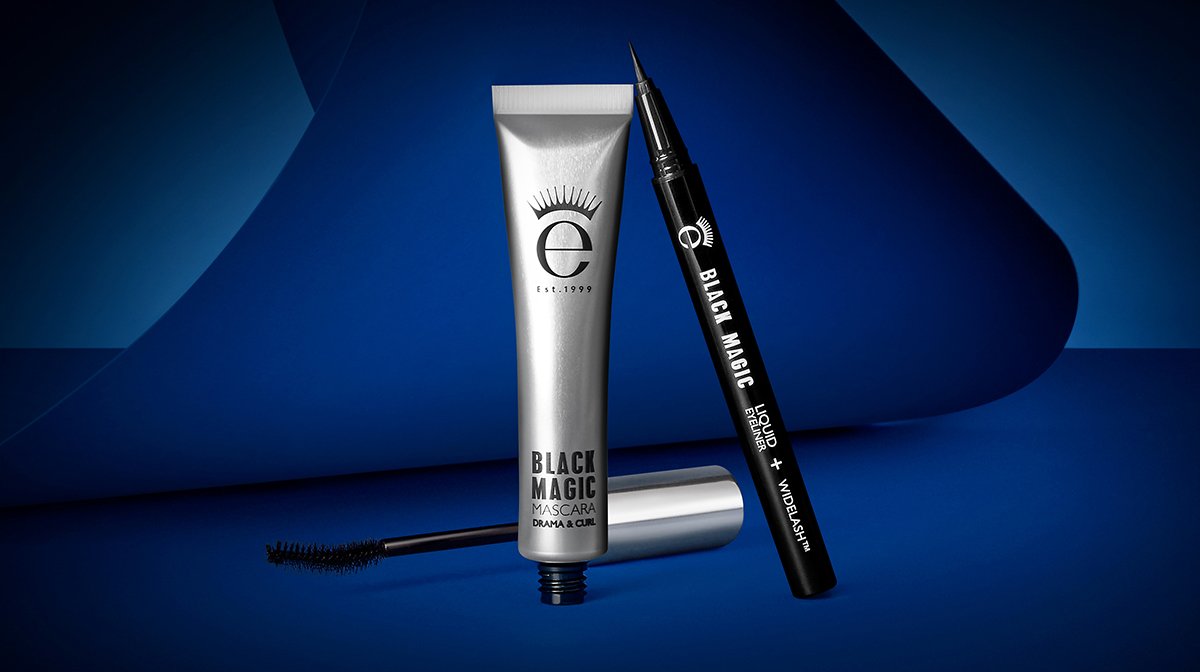 Mascara and winged eyeliner are what I'm sure we can all agree on is an absolute classic! It's a trend that will never get go out of style. It's a statement look that's not only effortless but a sure go-to for any major event. Designed for after-hours seduction, transform your eyes with the power of our Black Magic Duo. Our darkest mascara and eyeliner yet, intensify your eyes with drama and definition using its intense black formula. Get our step-to-step instructions on how to use the Black Magic Duo right here.