"Now it's one thing to master how to do your own go-to eyeliner look, but it's a whole other mission trying to achieve Adele's, Angelina Jolie's or Alexa Chung's fierce liner.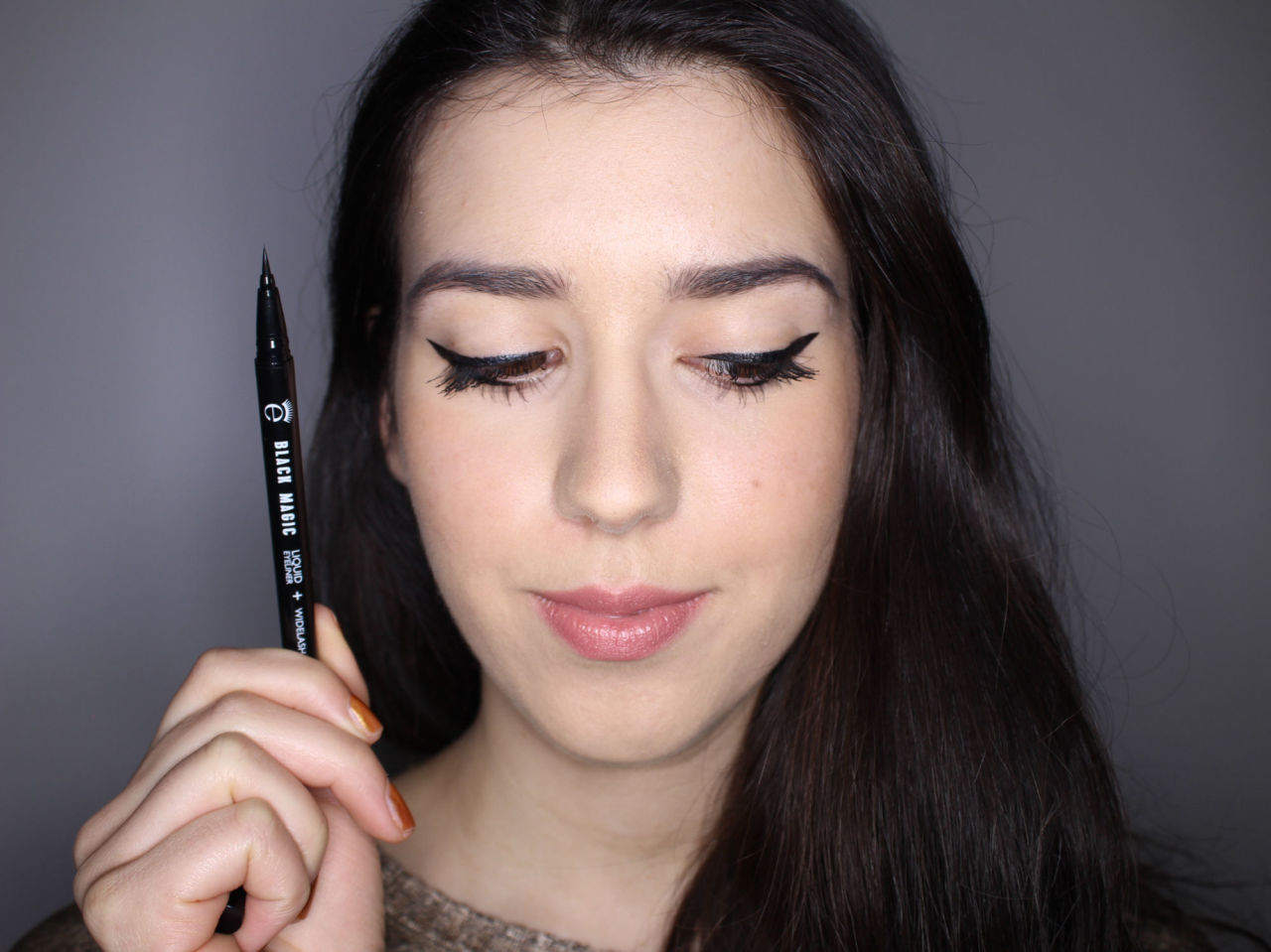 I recently visited the new Eyeko Liner Bar in Selfridges, where I had a one-to-one consultation to learn how to create an iconic celebrity eye look using the Black Magic liner alone. There were 12 celebrity styles to choose from, and this got me thinking, how many celebrity styles is one liquid liner actually capable of creating? This was a sure test for the Cosmo Beauty Lab…
Eye look #1: Angelina Jolie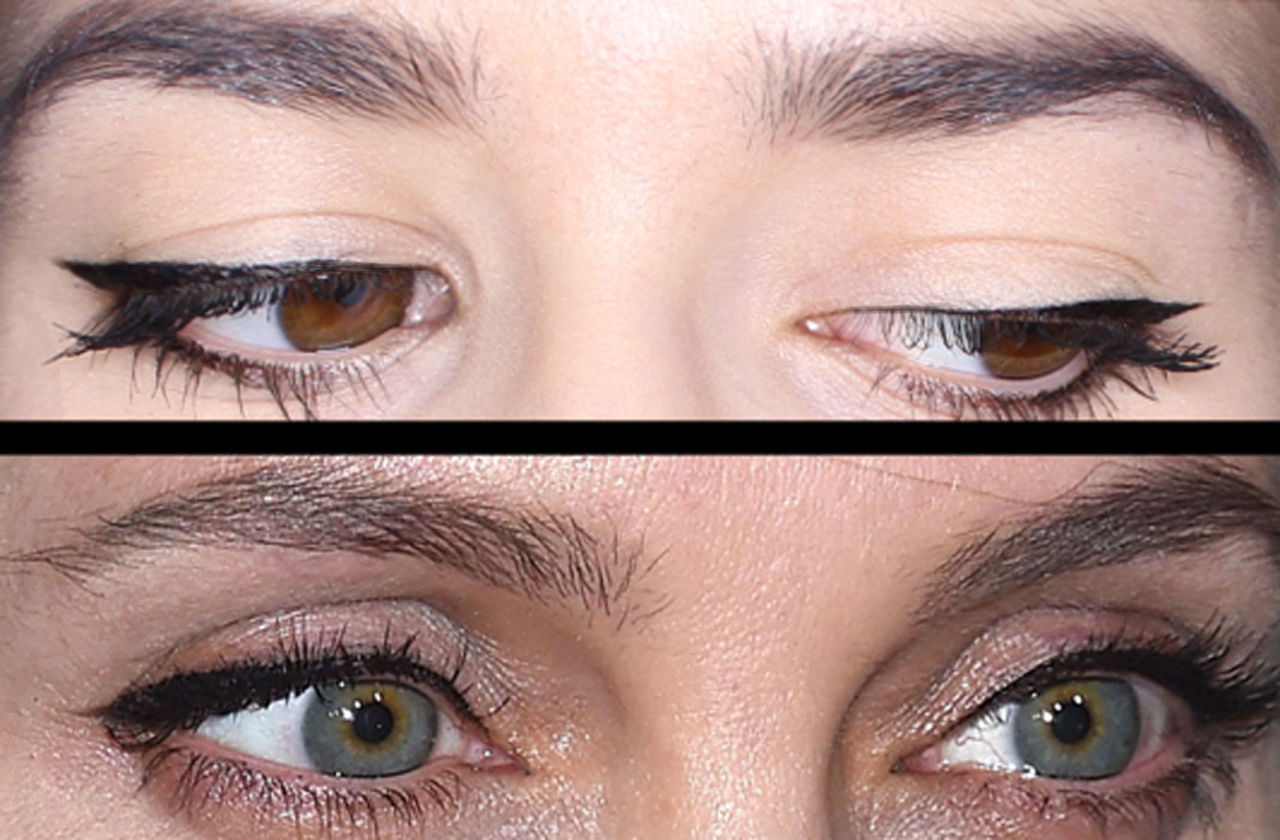 Angelina Jolie is famously known for her killer cat eyes. To get this look, I started thinly applying the liner on my upper lash line. You want to start thickening out the liner once you reach the middle of your eyelid. Wing it out at the end for a sharp tip.
Eye look #2: Alexa Chung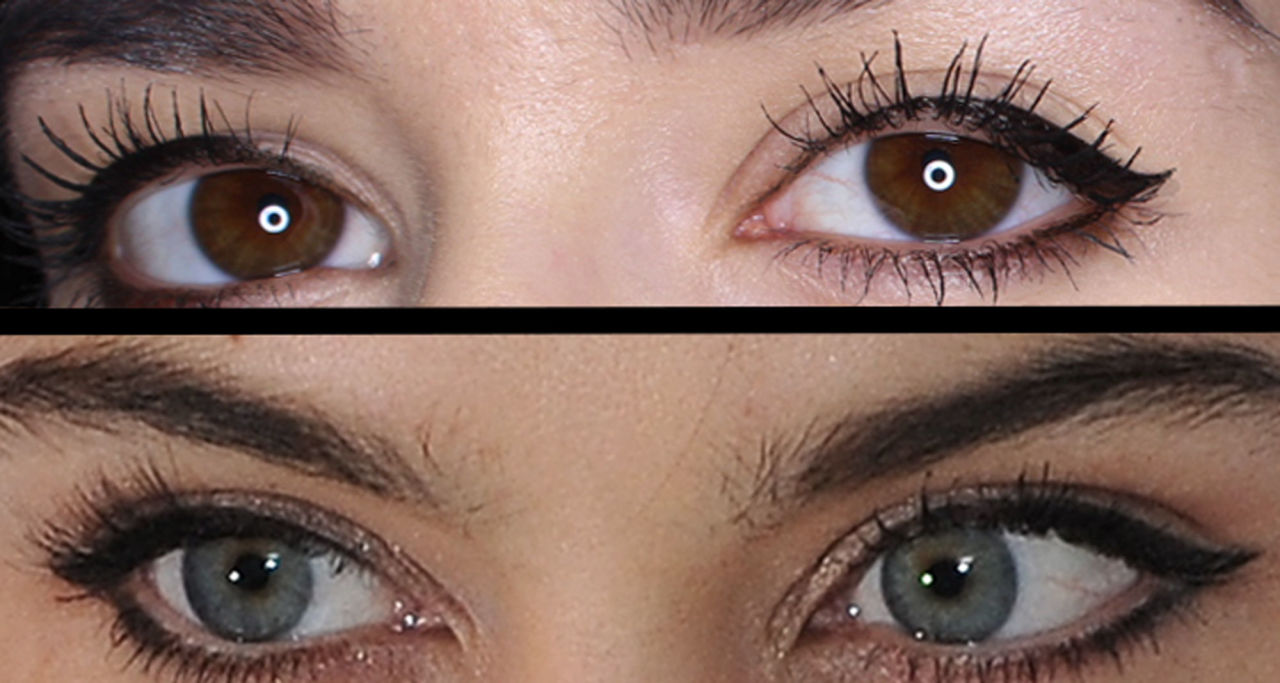 Also well known for her liner, Alexa's look features a much smaller cat flick that Angelina's. Start from the inside corner of your eye and draw a super fine line until you reach the outer corner. Here, you'll want to draw an upwards pointed line and thicken it to create a cute cat flick. Alexa also wears liner on the outer half of her bottom lash line, too.
Eye look #3: Adele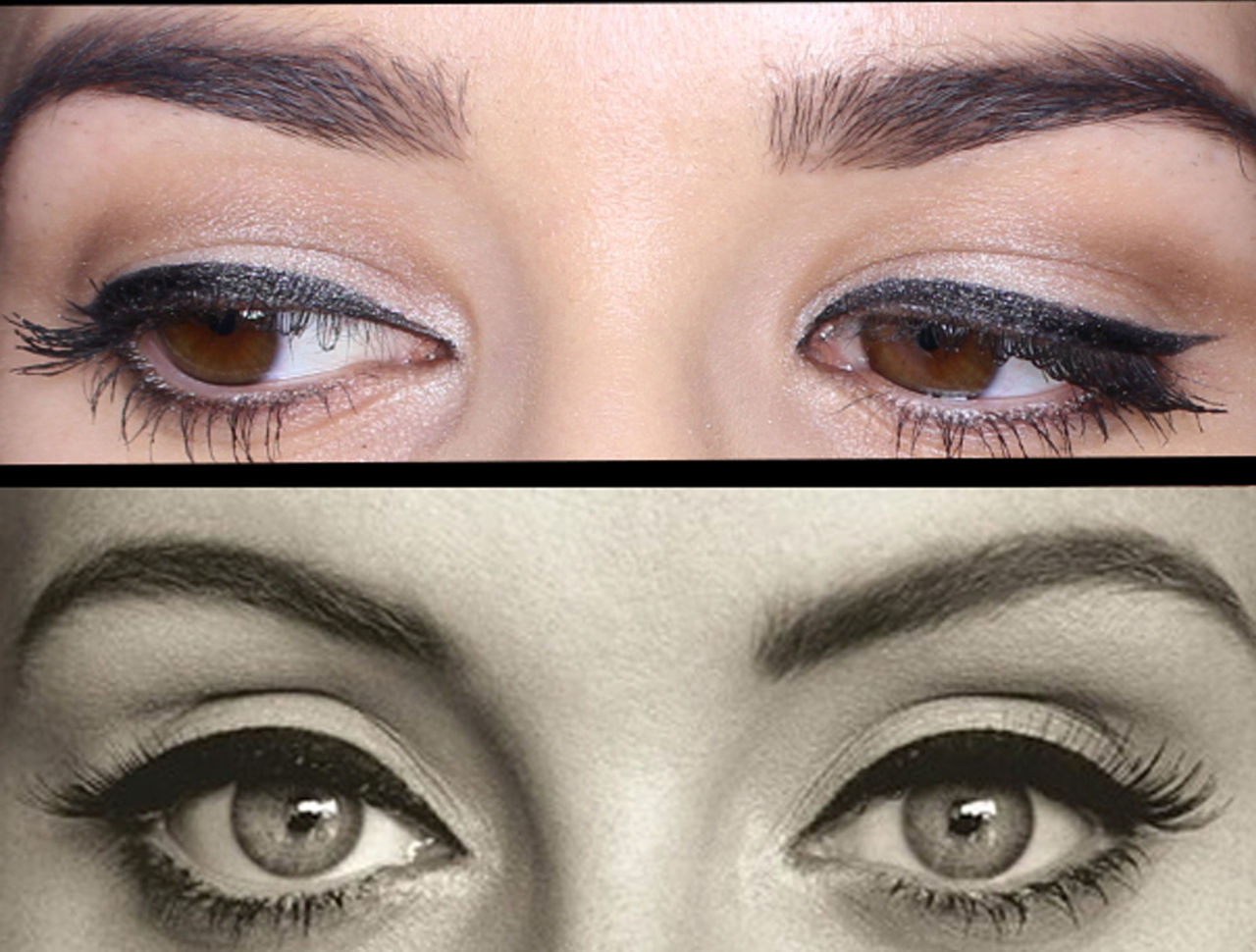 Who doesn't want eyeliner like Adele? Another fan of the cat eye, Adele's twist on the style is thicker and more rounded. She really follows the natural curve of her almond eye shape, but don't worry, because if you've not been blessed with these shaped eyes, you can fake them.
To achieve this feminine look, you'll need to build up thickness with the Eyeko Black Magic Liquid Eyeliner, as the pen has quite a thin tip. Don't be afraid to go a lot thicker with your liner in the middle of your eye, as this will create an almond shape effect. Remember to draw a flick at the end!
Eye look #4: Kat Von D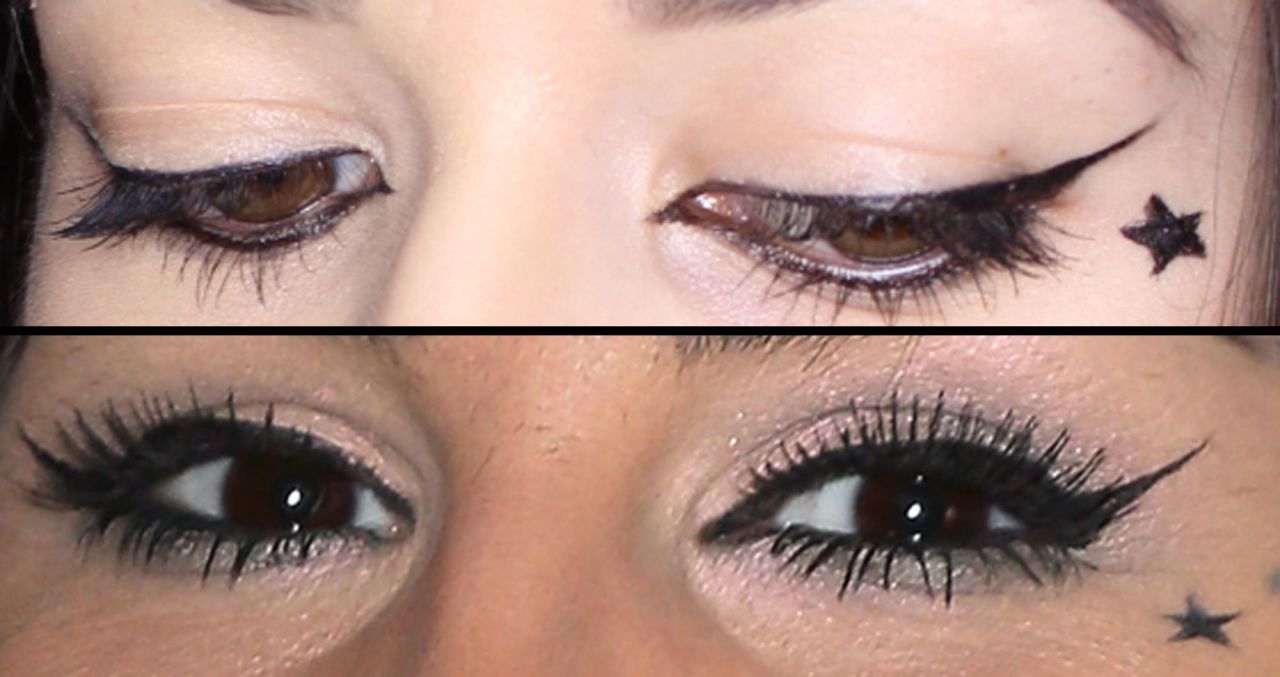 For a fun eye look, why not try Kat Von D's exaggerated cat eye? It may look daunting, but it's actually really easy to recreate, because the Eyeko eyeliner has a super fine tip that allows you to draw a precise, defined flick.
As well as an outer flick, you'll also want to join the liner in your inner tear-duct to create a baby flick there, too. This trick will help to lengthen your peepers for a feline cat eye. To finish off the look, and in true Kat Von D fashion, I drew on a little star next to my eye.
Eye look #5: Sophia Loren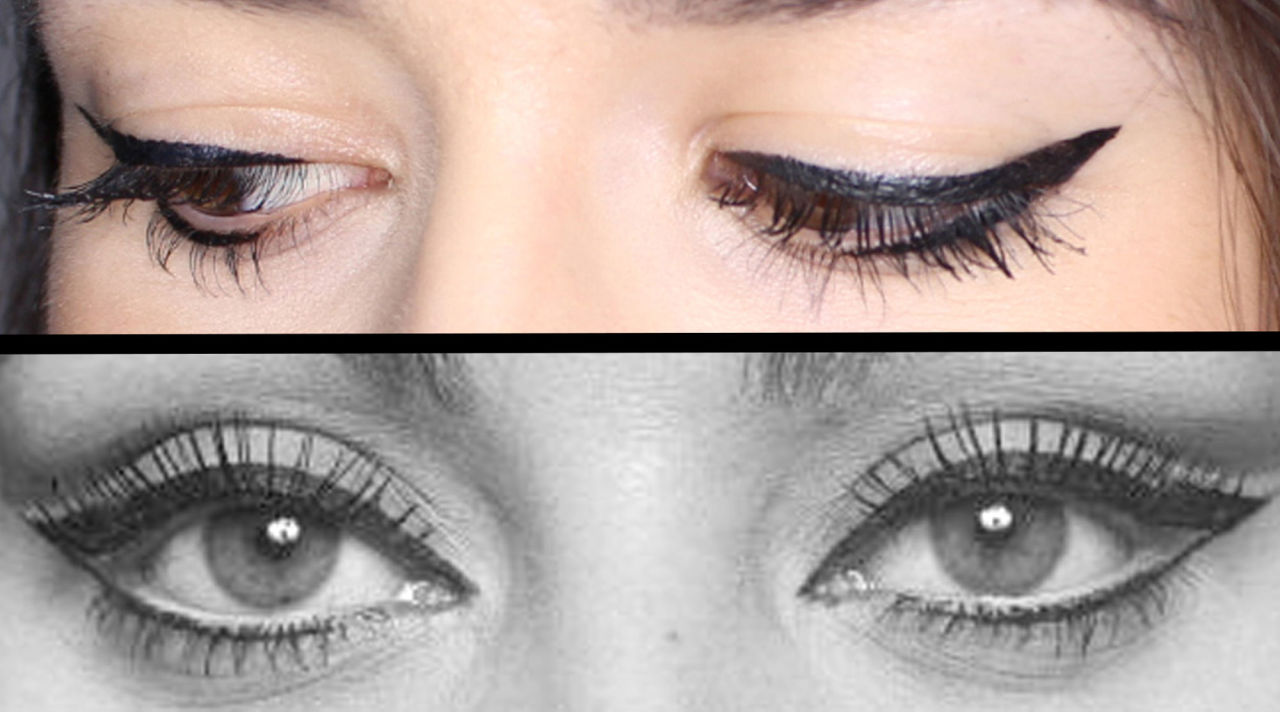 A true eyeliner icon, I opted for Sophia's classic liner when I visited the Eyeko Liner Bar in Selfridges. This 60s inspired look features heavy liner on the upper lash line, which joins at the outer tip to the lower lash eyeliner.
For the lower lash line, use the tip of the pen to draw a thicken, black line under your waterline. You want to stop before you get near the inner corner and tear-duct."
Read the full article here.
Eyeko Eyeliner Bar is at Selfridges, Beauty Workshop Ground Floor, 400 Oxford St, London, W1A 1AB.