The smokey eyeliner look is a staple for many. The blend of neutral colours matches any outfit and as far as application goes, it certainly doesn't require a professional makeup artist. A look that can be subtly worn during the day or paired with a bold lip at night, anybody who wears makeup should know how to do a smokey eyeliner. However, here at Eyeko we believe that achieving that smokey eye doesn't need to be complicated or time-consuming. With the right tools and products, anybody can master this look.
There are plenty of variations of how to do a smokey eyeliner look, some more questionable than others (we're looking at you, Julia Fox). In this guide you will find three to choose from that will still turn heads, but for the right reasons. Keep reading for our guide on how to do smokey eyeliner for three iconic eye-looks.
How to smudge eyeliner for smokey eye makeup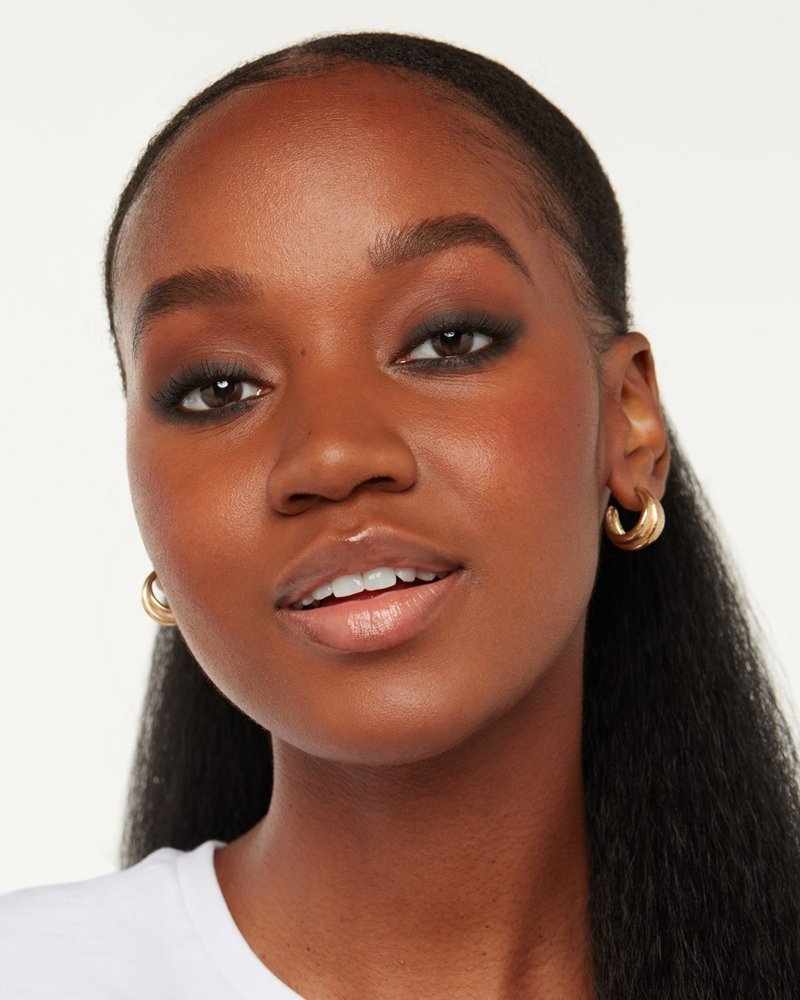 The first smokey eye style is created by smudging your eyeliner. This technique results in an effortlessly chic finish that we often see the likes of Hailey Beiber pairing with a leather jacket and ripped jeans. To create this eye-look, you really only need three things:
Step One: For the best seamless smudge, the pencil eyeliner should be creamy, long-lasting, and applied before anything else. With this technique there's no real need to prep the eyelid before-hand. It's up to you here whether you want to use the shade Law of Attraction for an intense smoke or the shade Magnetism for a more subtle look.
Step Two: Draw little dashes along the lash line with your eyeliner from the inner to the outer corner. Draw the dashes as close to the lashes as possible so no skin is showing through. Don't worry about how precise you are, it doesn't have to be one fluid line. All we want is the general shape of eyeliner to be mapped out with as much colour as possible.