Isn't it great when you can wear a product in more than one way? A blusher as lip colour, an eyeshadow as highlighter, a brow pencil as natural looking freckles. This season get ready to take your look from day to night with Double Act, our brand new Dual-Ended Shadow Stick. An exciting new addition to the Eyeko family, get inspired with 3 ways to apply eyeshadow.
Option 1: Apply as a highlighter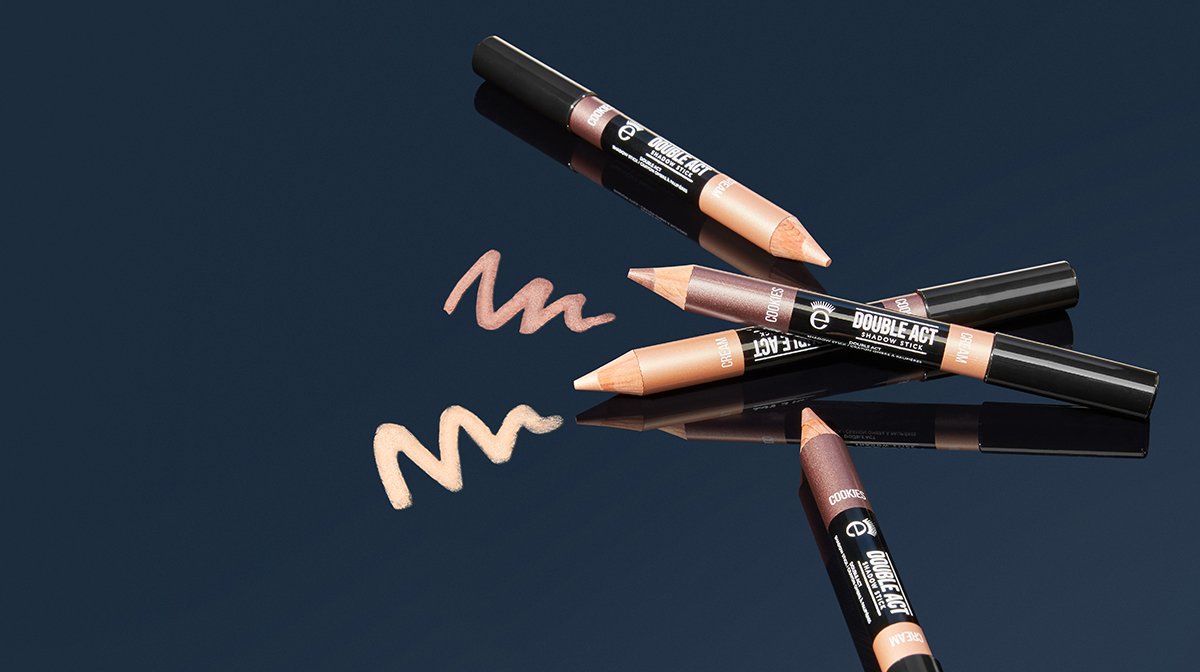 Create the perfect radiant glow using Double Act Shadow Sticks in Yang and Cream. Yang's sensual silver/gold tones and Cream's soft shimmering Champagne hue harmoniously work to achieve the perfect shimmer and shine. Swipe across the high point of your cheekbone and blend in using your fingertip to release each shade's intense colour pay off.