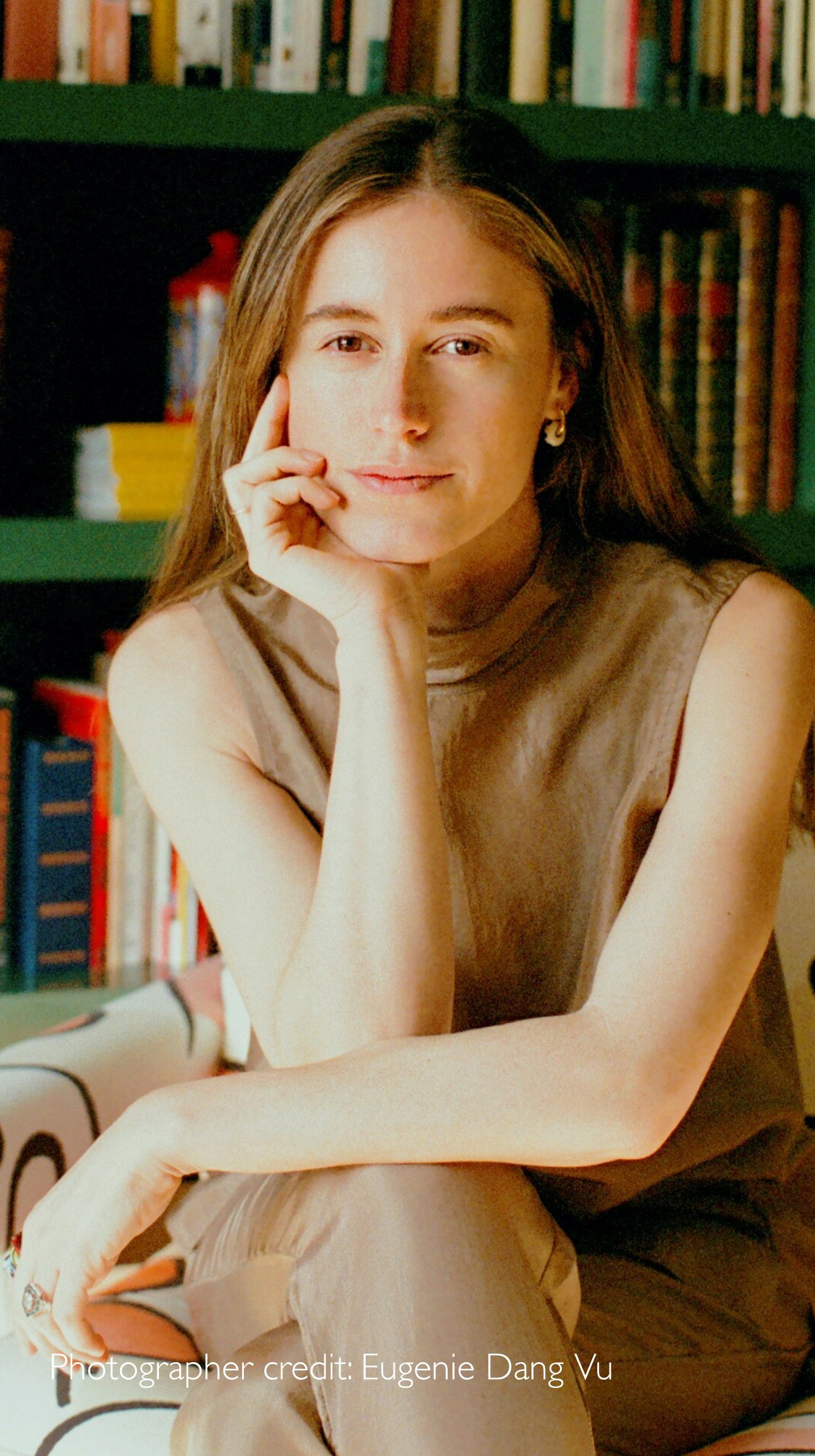 This month, we celebrating our mothers and caregivers, by giving away two Eyeko x Sandralexandra bundles for one lucky winner and their mother or caregiver.
Sandralexandra was created by Sandra Barrio Gonzalez in 2019 after finding some beautiful glass beads shaped like chillies, in a shop in Japan. These tiny, delicate beads inspired her to take influence from everyday objects and reinterpret them using natural resources such as glass or pearls. While she creates her initial ideas in her design studio in London, her creations are hand crafted  by artisans in Barcelona. Her designs include earrings, necklaces, rings, as well as tableware.
As a female entrepreneur, we wanted to chat to her about the female support she received starting her business, and what feeling limitless is to her.
EYEKO: What does feeling or being limitless mean to you?
SA: Feeling ambitious, in control and totally empowered.
EYEKO: How have women played a role in helping you achieve your goals?
SA: The community of female friends and founders in London has been incredibly helpful through networking and introductions.
EYEKO: Which women in your life have inspired you and how?
SA: My mother, who always inspired me to work hard and believe in myself. She's been a rock since I started the business.  My female founder peers who also helped me navigate entrepreneurial life.
EYEKO: What do you do in moments of insecurity?
SA: Breathe – slow, long and deep. To try find peace of mind and challenge the negative thoughts.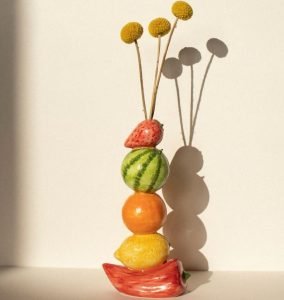 EYEKO: What female cause in our community do you feel needs more awareness:
SA: Project Mama UK it's doing a great job. They provide maternity support for migrant mothers or those who have experience displacement. They ensure they can give birth safely, makes informed choices and receives the nurturing support they need to have a safe and positive experience. Project MAMA – Maternity Action for Migrants and Asylum-Seekers
EYEKO: When (if ever) have you had to take a leap of faith and what did that feel like?
SA: When I first started the business, I was doing it alongside my old job. At one point I had to make the leap of faith, quit my old job and go full time. It was terrifying, I was just about to get married and start a family and I was throwing caution to the wind, but it was exhilarating and liberating at the same time.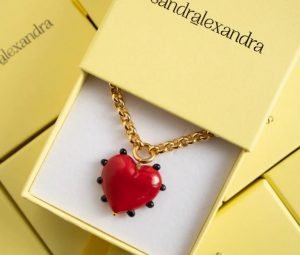 EYEKO: Describe a time when you felt your most powerful?
SA: When I officially created my own limited company on companies' house. It's not hard to do and doesn't require any expertise but there was something empowering about it and I'm still proud of the moment today.
EYEKO: How can women support other women?
SA: Listening, celebrating successes, uplifting other women, encouraging, introducing to other women, educate positively.
EYEKO: What is your makeup routine? And how does makeup make you feel?
SA: I'm 4 months pregnant with my second child so my routine starts with a very light natural skincare, gentle cleanser, plant-based products, serum and SPF50 moisturizer. Once I've applied the concealer and a bit of blush, my main focus is always on eyebrows and eyes. That's why Eyeko is perfect for my makeup routine. I first do my brows; I love the brushed-up eyebrows look, I can't leave the house or travel without my Eyeko clear brow gel and my Eyeko brow pencil to fill in any sparse patches. Once brows are done, it's time for my eyes: for my daytime look I use Eyeko brown mascara and the blush-toned nude shades of Concrete Pink Limitless Eyeshadow Palette, for a night out – black mascara with deeper brown, bronze and shimmering silver shades from Limitless Eyeshadow Palette 1.
EYEKO: What is your go to eye look when you want to feel limitless?
SA: Brown mascara, blush-toned nudes and bronze eyeshadow with a hint of silver or gold in the eye corner. It's almost my everyday look but it's what I feel most confident with. All Eyeko of course!
Check out Sandralexandra designs: sandralexandra