Every Halloween, there are two types of people. There are those who go all out, with hours of preparation involving extravagant costumes, elaborate wigs, and striking makeup. Then, there are the rest of us. We still like to join in, just with perhaps a little less effort. Unfortunately, easy Halloween makeup looks that still look good are difficult to come by. Most of the tutorials and guides require plenty of products and even more effort. For those of you who enjoy partaking in the Halloween spirit, but in a more subtle, less time-consuming manner, fear not. Here at Eyeko, we have you covered so you can effortlessly partake in the spooky season.
Keep reading for our step-by-step guide to easy Halloween makeup looks.
Thick graphic eyeliner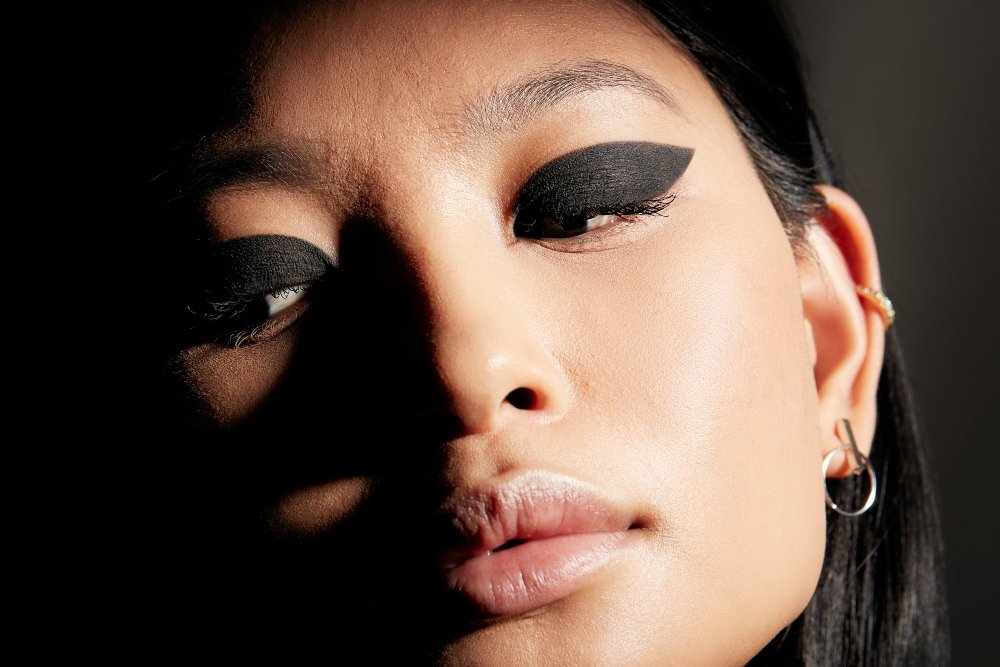 Our first look is to simply spruce up your usual eyeliner, and make it Halloween eyeliner. If you usually wear a thin line on your lashes or you limit your lids to only mascara, an easy Halloween makeup look is to add a thick, graphic eyeliner on top. To make things even simpler, Eyeko Black Magic Pencil Eyeliner is an intensely pigmented pencil that will help you to easily achieve a show-stopping graphic liner with a long-lasting, jet black colour.
Here's the easiest way to do it:
Step One: When applying eyeliner, whether it's Halloween eyeliner or the day-to-day version, a lot surprisingly falls down to your positioning drawing the line. Place your elbow firmly on a table to minimise hand shakiness and look down into the mirror, tipping your head slightly backwards. If you do have any wobbles, just return with some micellar water and a q-tip to easily clear them up.
Step Two: Usually, you might start your eyeliner where your lashes begin and follow the lash line. However, for this simple Halloween eyeliner, start right at the inner corner and follow the natural curve of your crease to the outer corner of the brow. If you have hooded eyelids, create your own crease by drawing a curved line half way up the eyelid.
Step Three: Draw a diagonal line to connect the end of the curve to the outer lashes. At this point, the outline of your graphic eyeliner should be traced onto your eyelid. Now, simply fill in the inside of the lid with the eyeliner, applying pressure for a thicker line.
Step Four: Finish with a coat of the Eyeko Limitless Lengthening Mascara for added drama.
The best thing about this thick graphic eyeliner is that it goes well with all the easy Halloween makeup looks. Pair it with a red or nude lip and an all black ensemble to give that effortlessly gothic finish.
Shop This Look: