Coloured mascara is back and in a big way. Gone are the days of just relying on blending colourful eyeshadows together and considering it stepping out of your comfort zone. Embrace a swipe of colour and enhance your every day with our Lash Alert Mascara in four new shades. 
Adding a hint of colour is effortless and enhances your makeup without taking away from the rest of your natural look. But taking a step of bravery and coating your lashes in coloured mascara is THE summer trend that will take your most natural eye look one step further.  
If you're feeling a bit nervous about adding coloured mascara, rest assured they aren't as shocking and bold as the 1980s will have you believe. Unless you're standing in direct sunlight or coating your lashes in layers of pigmented colour, coloured mascara can be a subtle nod of colour to complement your eyes and enhance your every-day look. 
Our Lash Alert Mascara is our most-loved and best-selling mascara. A botanically-infused formula enriched with fibre and biotin, this mascara will give your eyelashes instant energy with the added dose of caffeine. Lifting the sleepiest of eyelashes and conditioning with arginine, our Lash Alert Mascara in four new shades gives the same volume, curl and care with the addition of a subtle swipe of colour.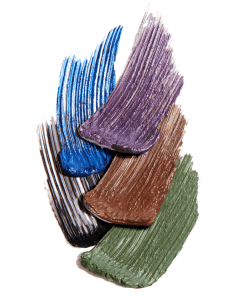 The NEW coloured mascara shades are: