From the low-rise jeans of the noughties to the nineties' bomber jackets, the decade we find ourselves in is certainly inspired by it's foregoers. With the best bits of the past being reintroduced into the modern world, it was only a matter of time before the swinging sixties' glamour crept back in.
Enter: the 60s eye makeup. The staples? Think cut-creases, pastel colours, and lashes for days. That's right, exactly the look that's filling our feeds at the moment. If you're fond of the TikTok trend set by Arianna Grande's recent 60s themed album cover, keep reading to discover how to do 60s eye makeup.
How to get the 60s Twiggy mod eye makeup look
We can establish that Arianna Grande was not the original initiator of this trending look, so who was? The answer is British cultural icon, Twiggy. Twiggy and her companions were part of a London subculture of stylish youth, known as the Mods. Short for Modernists, the Mods used fashion to express their independence and freedom.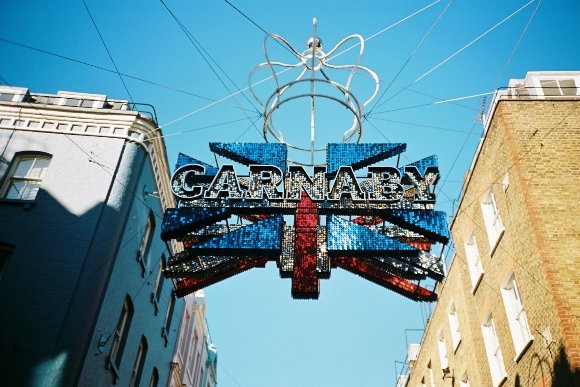 A style which combined androgyny and elegance, Twiggy paired her cropped hair with doll-inspired makeup which would soon become the look of the 1960s Mod. The main feature of this iconic look was Twiggy's eye makeup. With Generation Z mirroring the self-expressive trait that the Mods sported back in the 60s, it's no surprise that the bold eye makeup of the 60s has caught on so well. Here's how to do the 60s eye makeup look that everybody's talking about over fifty years later.
Step by step Twiggy eye makeup tutorial
With understated brows and a natural lip, the attention was always on Twiggy's eye makeup, typically consisting of thick lashes and a contrasting cut crease.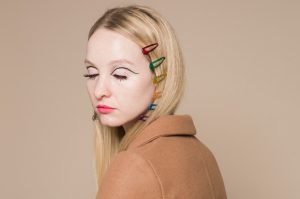 1. Cover the base of the lid in a white eyeshadow. You can use the Celestial white shade of the Eyeko Limitless Eyeshadow Palette for this. Simply swipe the pencil across the lid and blend the colour out using your finger.
2. Trace the water line of your eye with a Cream Eyeliner. A cream eyeliner will widen the eye and is essential for the doe-eyed look that 60s eye makeup achieved.
3. Starting where your lashes begin, use your Liquid Eyeliner to trace the lash line. Instead of finishing with the usual feline flick, follow the curve of the eye all the way down to elongate it.