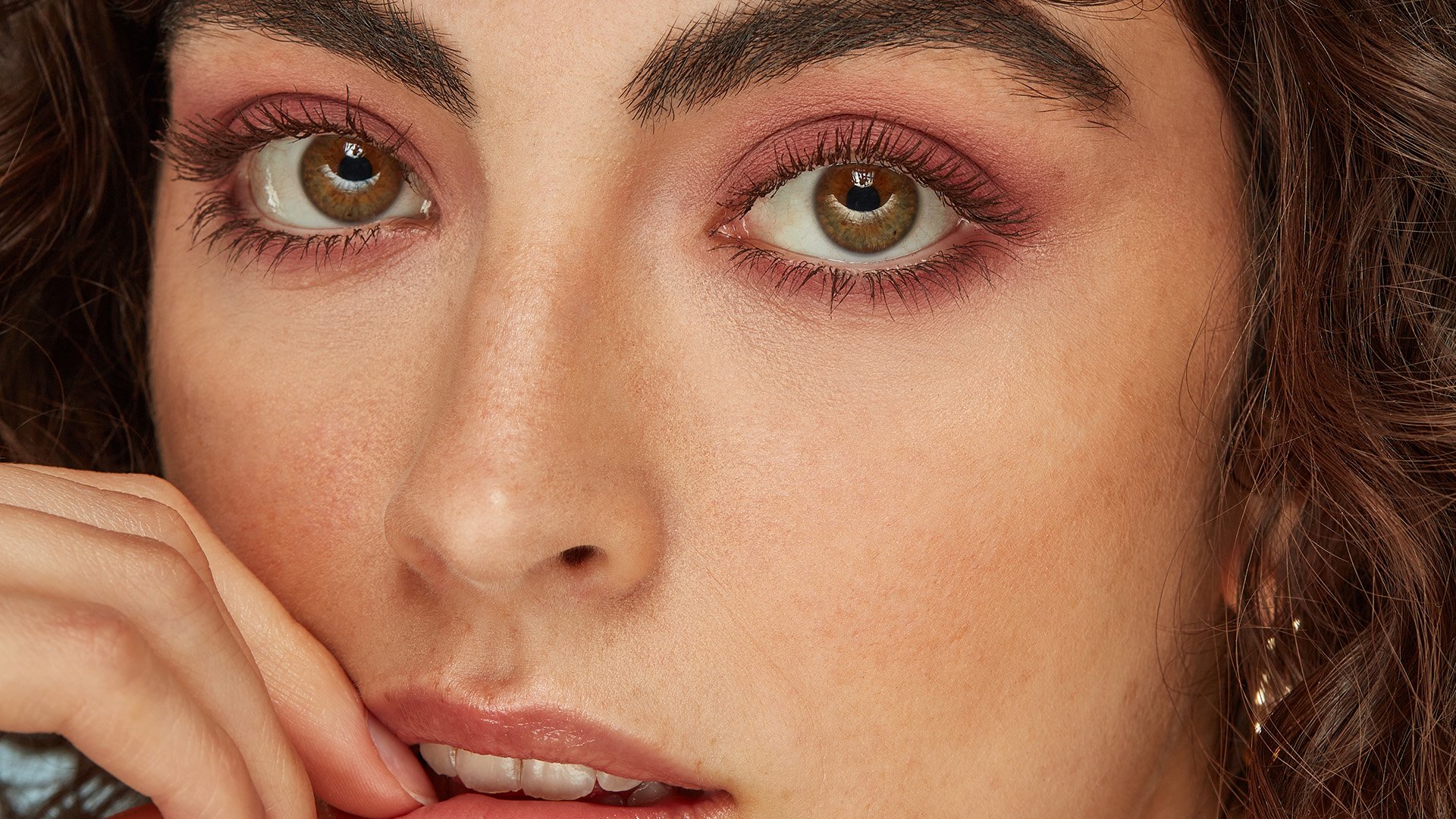 When creating our fourth Limitless Eyeshadow Palette, Concrete Pink, we were inspired by the colour combination of pink and grey, but we wanted to create a palette that was incredibly wearable with shades that could be used in a multitude of ways.
Our Soft Pink Eye Look is not only easy to do, but it's great way of adding colour to your eyes without being to bright or garish. This look is made of two shades, that are very similar to blusher tones, so the look is wearable and can be teamed perfectly with not only your blusher but also your lip product.
STEP 1: THE NEUTRAL PINK BASE
Starting with Candid, which is a light pink toned nude, apply to the entire eye area. I would recommended using a eyeshadow brush, preferably a fluffy one, but this shade is so natural you can use your finger.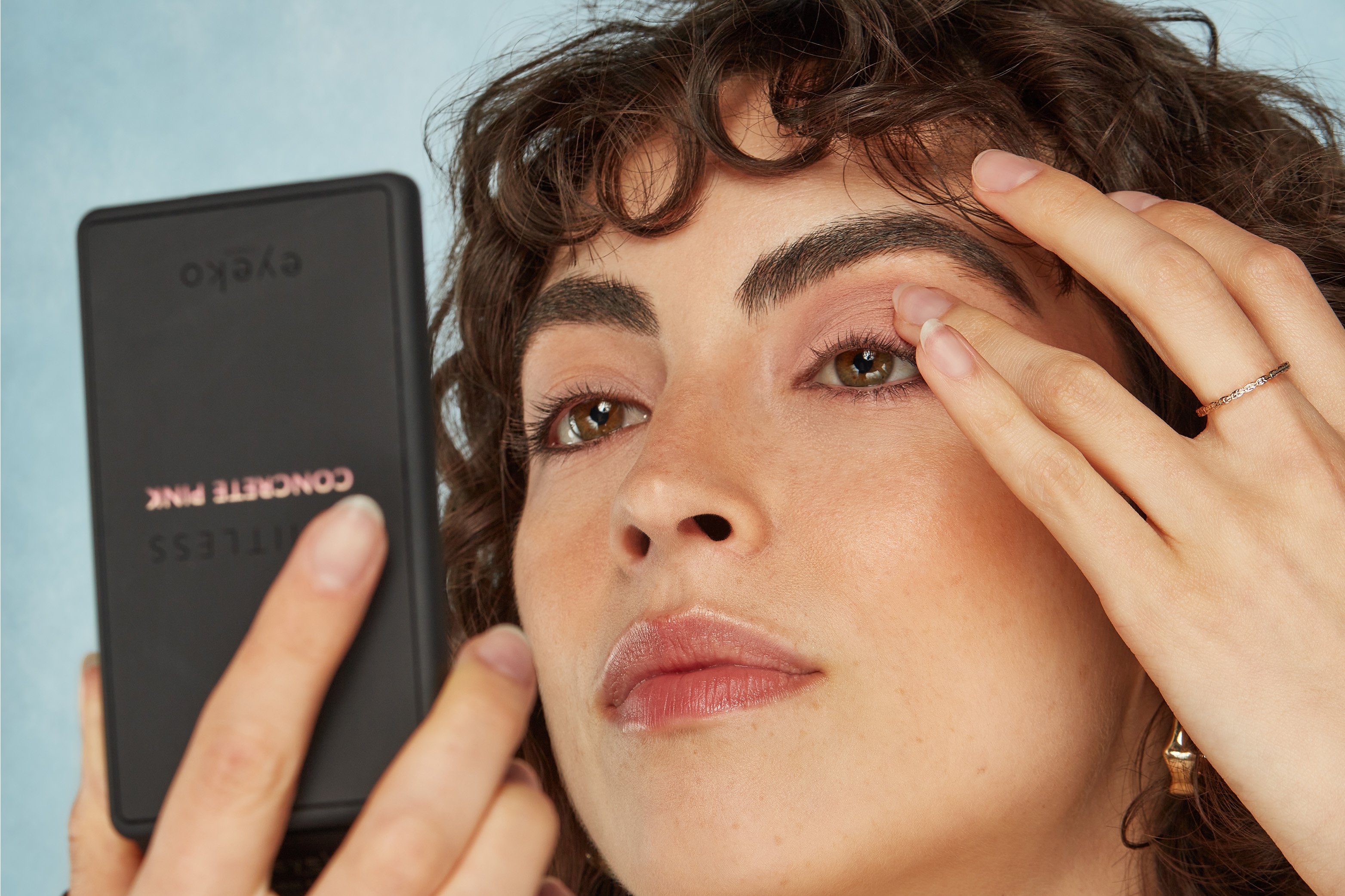 STEP 2: WARM WASH OF PINK
Using a fluffy eyeshadow brush or your finger, take Bloom, which is a matte dusky pink and apply to the eye lid. How strong you want this pink eye look to be is really dependent on how much you apply, so for a softer look, one layer blended out will give you a soft wash. If you want this to really pop, just keep applying until you get the desired intensity. For a seamless look, make sure the colour is blended at the crease, so it merges with the neutral base we've already applied. To do this, you want to gently blend the colour backwards and forwards, so there are no harsh lines.
For a simple look, you can keep this colour just to the upper eye lid. Alternatively, you can also apply to the lower lash line, either all the way across or just the outer half, to create a halo of colour around the eye.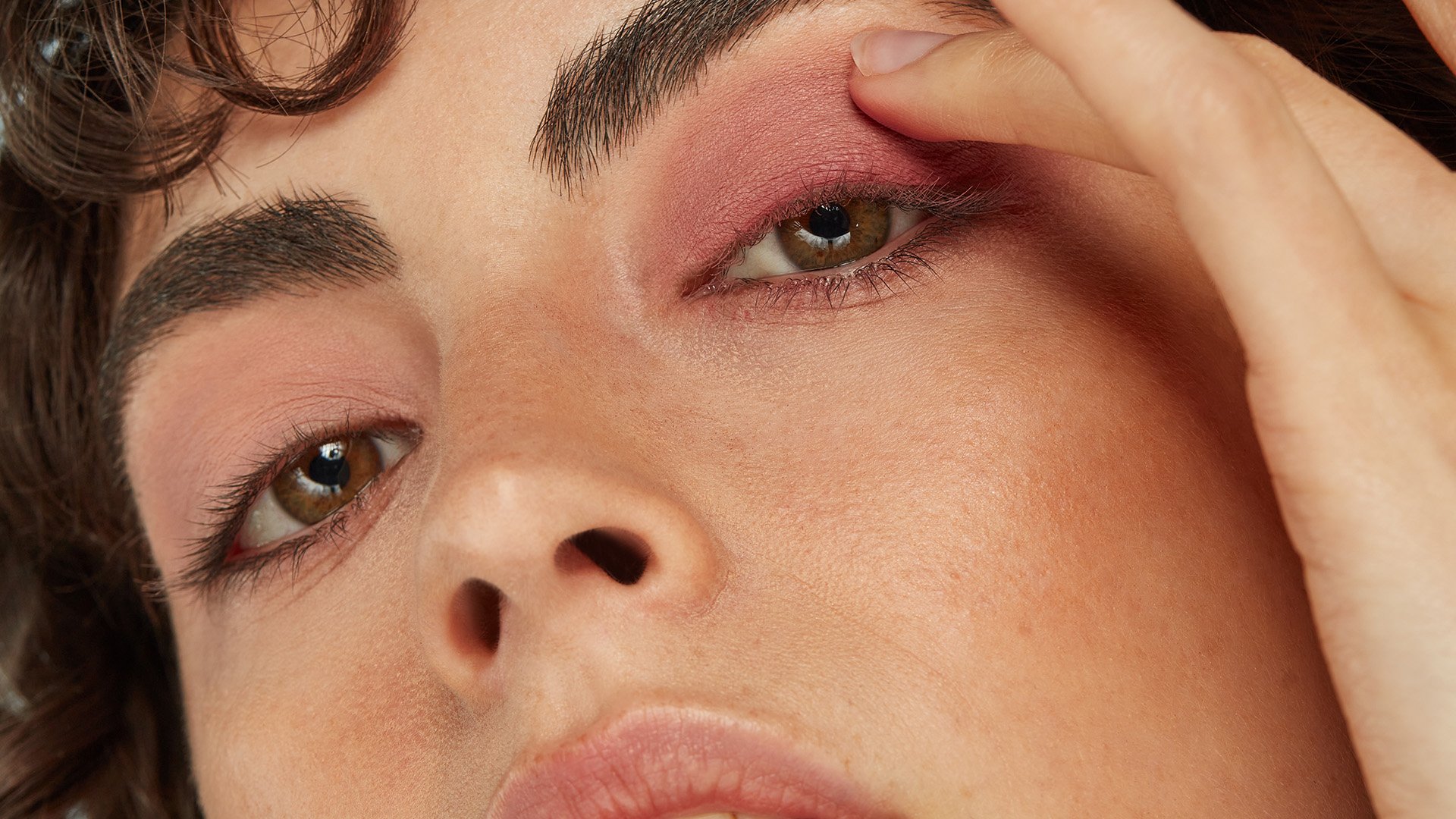 STEP 3: LASHES
Next apply your undereye concealer. It's always good to do this after you applied any eyeshadow, to keep the overall look fresh. To finish the eye, we of course need to apply mascara, and we've used Limitless Lengthening Mascara, as it gives definition to lashes while providing incredible length and is available in both black and brown. If you prefer a softer look eye, then brown will be perfect, as it will still give lashes emphasis but will be slightly softer than black.
I'd recommend finishing the whole look off by applying a blusher and/or lip product that's a similar shade of pink, to tie the whole look together.