It's classic yet always on trend. It matches any outfit day or night and has the ability to make you look more pulled together then you necessarily are.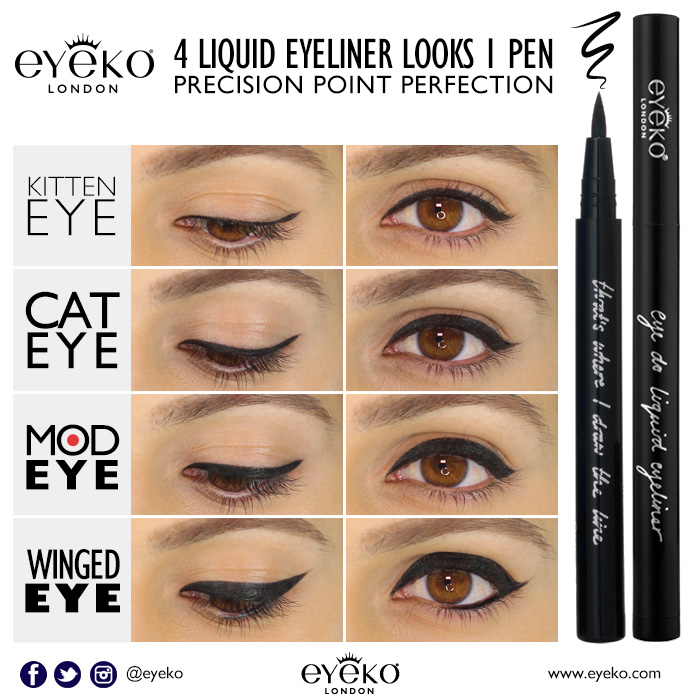 What are we talking about? Liquid eyeliner ofcourse! The most transformative product that has been en vogue since Cleopatra rimmed her eyes for a seductively sooty stare. Eyeko Eye Do Liquid Eyelineris the definitive liquid liner perfect for every look from the most subtle kitten flick to dramatic winged eye. Working together with style icon Alexa Chung, cat eye queen, we made our blackest, most waterproof and mistake-proof iiner yet!
Not only that but we added lash enhancers too as we all know liquid eyeliner and standout lashes go hand in hand.
How do you wear your liner? Share your #cateye with us at instagram and Facebook!
"I'm naked without my eyeliner."
Alexa Chung