The time has come when our favourite retailers are starting to open up their doors again, giving us the opportunity to have a browse or buy right from the shelf. For many of us, this is such an exciting new change but also quite nerve-racking. With lockdown slowly moving us back from our homes to headquarters, here at Eyeko we wanted to share with you four ways in how to shop safely in-store, as well as changes we've made to support you heading back to the shops.
1: Cleaning Work Stations
That's right! We are cleaning our beauty counters more frequently such as around the product stands, the seats, and the surfaces. This is so we can make sure we can offer you the best possible shopping experience when venturing back to buy your Eyeko goodies.
2: Staff Grooming Guidelines
We employ highly creative and skilled individuals from both the make-up and retail industries. ​We want to promote freedom of expression, whilst making sure both you and our staff members feel happy returning back to in-store. Therefore, we have provided many of our retail staff with Personal Protective Equipment such as face masks, hand sanitisers, disposable gloves, and cleaning wipes. This is so we can create the best possible shopping experience for you and our staff members whilst carrying out the two-metre social distancing guidelines.
3: No Touching Policy
We now have a no-touch policy which means we will not be applying any make-up directly to our customer's face or swatching on hands. Don't forget, you can always ask our counter staff for the latest beauty tips and tricks, as well as watching makeup tutorials over on our Instagram channel.
4: Sealed Testers
We will now be offering sealed testers, unopened and used, so our customers can shop safely in-store. Keep in mind, depending on which retailer you visit, testers may not be given out. If you're looking for something new to try before buying full-size, we'd recommend purchasing any of our pocket-sized travel companions. Valued at £8-£10 each, these really are the perfect pocket essentials for your daily touch-ups.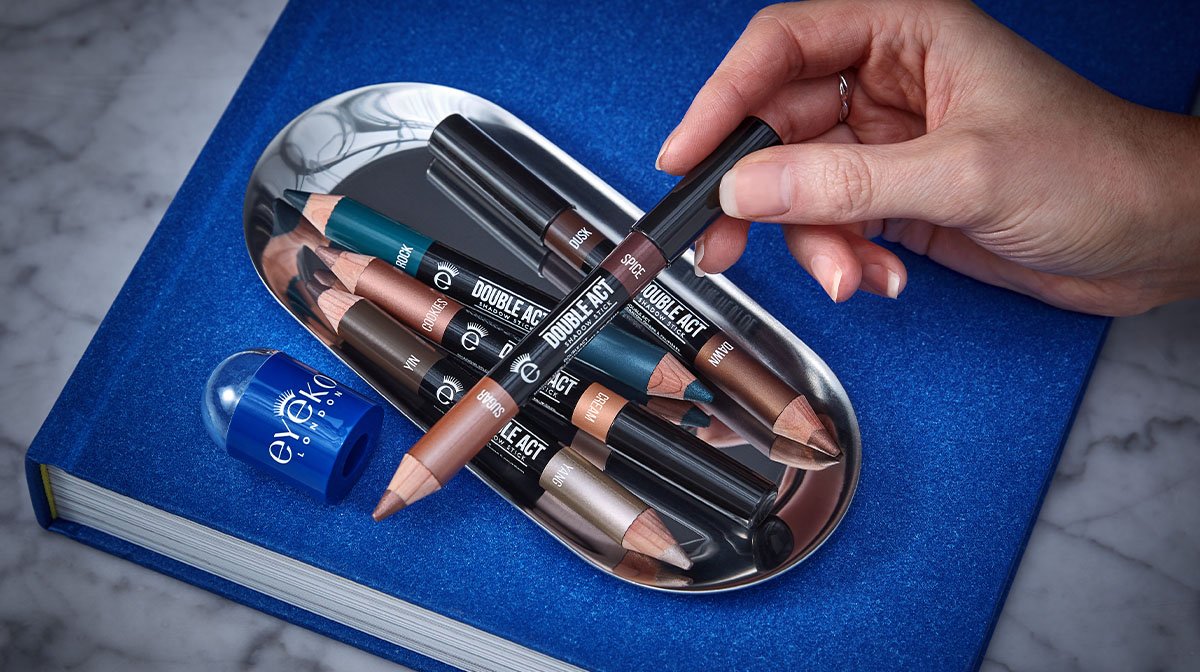 When it comes to eyeshadow sticks, we all love having a new product to play with. The crisp pointed pencil, the array of colours, the untapped creative potential is something of pure excitement in itself. Whether you love to go daring, dramatic or effortless with your makeup look, here at Eyeko our brand new Double Act Dual-Ended Shadow Sticks are perfect for achieving long-lasting definition with every swipe! So which Double Act Shadow Stick is right for you? Keep reading to find your perfect eyeshadow look from a few of our Double Act favourites.