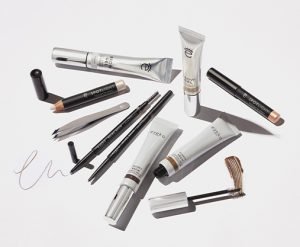 With the launch of our two new brow products; Micro Brow Precision Pencil and Fluffy Brow Volumising Gel, we wanted to inspire you to embrace your natural brow shape and enhance what you've got, as opposed to transformative, complicated brow looks.
Brow's really are one of the most important elements to the face and while eyes are the windows to the soul, it's your eyebrows that frame them and create structure. The brow shape you got naturally is perfect for your face, bone structure and eye shape, but understandably, you may feel like they need some help. Building upon your natural brows and adding the right product and in the right way, will help you achieve a brow look that is perfect for you.
As part of our brow line up here at Eyeko, we have an edited selection of products that can help you tweak and refine your brows easily and with minimum effort. So in this Brow Guide, we want to share our line up and which product are right for your needs.
MICRO BROW PENCIL 'Fine enough to create hair like strokes' – Perfect for everyone, including those with sparse and overplucked brows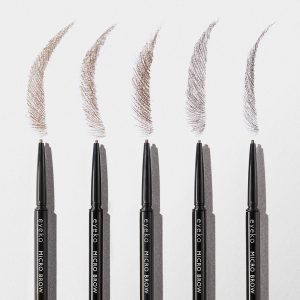 Micro Brow Precision Pencil is a fine nibbed pencil that allows you to draw hair like strokes into any sparse areas you may have. It can also be used to add shape and definition to brows, whether you want a soft natural look or something bolder.
Drawing hairs to sparse areas
To draw hair like strokes, comb brows first, to see where you need to add product. Then with a light touch, draw a dash in any areas where hairs may be missing. Try and draw the hairs in the same direction of the other brow hairs. If you feel like you've applied to much or the hair strokes are to strong use the attached brow comb and run through your brows to soften the application. If you have overplucked or are missing a section, the pencil to great for adding back hair that's missing.
Create a bolder looking with the Micro Brow Pencil
To create a strong look with this product, simple use the formula to pencil in across the entire brow area, focusing specifically on the arch and tail of the brow.  Go lighter with your application on the inner corner, even if you love a bold brow look, applying too much product here can close the face and the overall affect can be too harsh.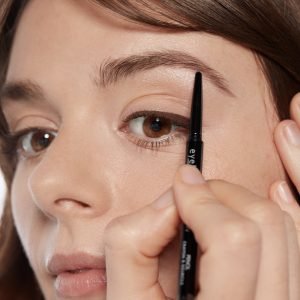 FLUFFY BROW VOLUMISING GEL 'One swipe gives colour, volume and sets' – Perfect for everyone, but especially those that want quick results and instant texture.
One of the quickest products to create an instant effect, Fluffy Brow Volumising Gel, will add colour, texture and set your brows with one swipe. Adding a feathered look to your brow has been a trend for a number of years now, as it can instantly give you a full, modern boy brow look. What is also interesting about a full brow look, is it can be very youthful, so if you somebody that wants to add more volume then this will be a great product to use. Fluffy Brow Volumising Gel contains Caster Oil and Vitamin E to help nourish your brow hairs and also has a micro brush for a clean and precise application.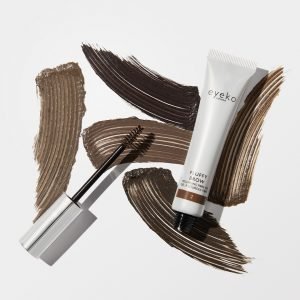 Creating a textured, feathered boy brow
Starting in the middle of the brow, lightly comb Fluffy Brow Volumising Gel through the brow hair. Where there are sparse areas, go back over using the tip of the brush or alternatively take an eyeliner brush and draw the product in. Around the inner section of the brow, go very lightly with product or skip this area altogether to keep an open eyed brow look.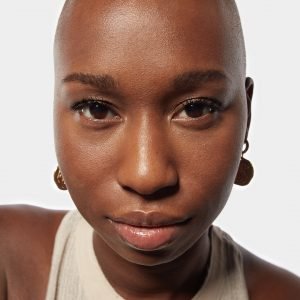 BROW GEL CLEAR 'Grooms and sets for all day 24 hour wear' – Perfect for everyone
If you like a more natural look or just want a product that going to tidy and set your brows hairs for 24 hours, then Brow Gel is an incredible product for you.
With it's clear formula and micro brush, this formula will allow you to sculpt and shape your brow hairs in whatever direction you want, without it affecting the colour.
For a classic groomed brow
Comb Clear Brow Gel through the brow following the direction of hair growth. For a slightly more modern look, you can brush the brow hair upwards at the inner section to create a soft fluffiness.
Laminated and fluffy
Clear brow gel is also a great product for doing something more modern and creative with your brows. Instead of following the natural direction of your brows, use the Brow Gel to sculpt and comb your brows upwards or at an angle. This technique will lift the hairs and create a feathered look. For a laminated effect, run your finger over your brows once you've applied the Gel, this will allow the brows hairs to adhere to your skin.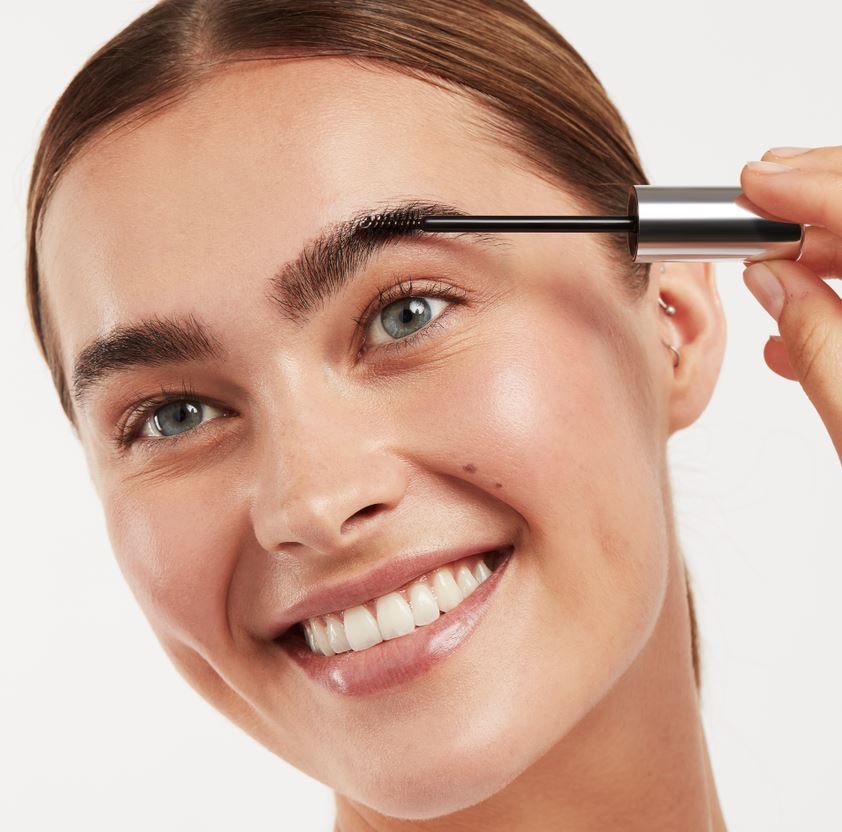 TINTED BROW GEL 'Adds a tint of colour and sets hair in place'
Perfect for those that want to tint but without the commitment
One of our bestselling formulas the Tinted Brow Gel is the original formula from which our clear Brow Gel was born from. This formula is enriched with botanical ingredients, including Keratin and Gingko Biloba to help nourish your brow hairs. The tinted formula has a transparent cool toned brown shade, giving brows the softest hint of colour.
Simple apply to brows to instantly groom and add a wash of colour, once dried this will hold brows in place. You can apply to bare brows or apply after using with your favourite pencil or pen product.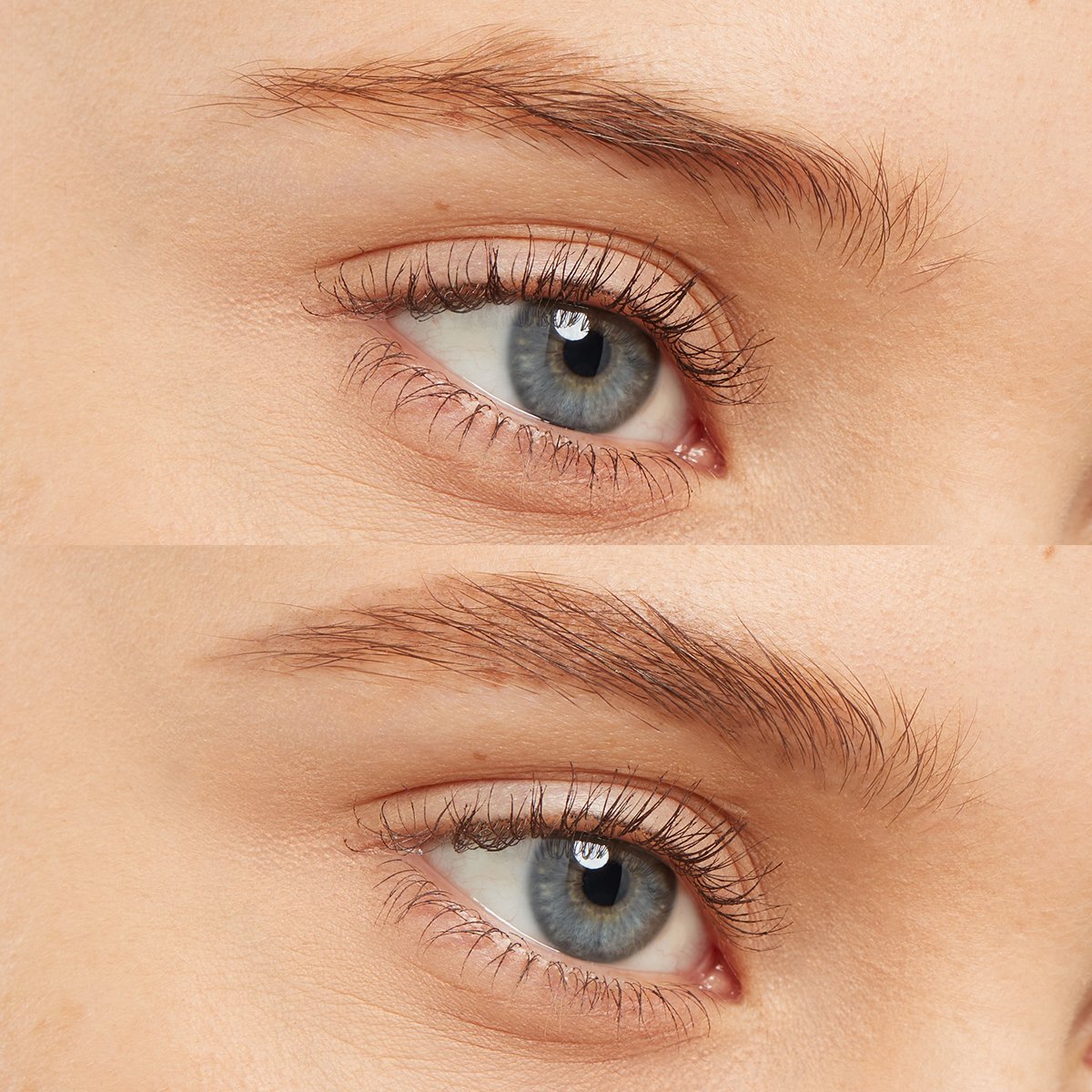 SPOTLIGHT HIGHLIGHTING PENCIL 'Adds lift and dimension to eyes and brows'
Perfect for everyone
Even for the most simple eye and brow looks, using a pencil highlighter is a great way of creating lift around the brow, and can also be used on the eye to create a soft reflecting glow.
Spotlight comes into two shades and is a soft cream pencil that glides onto skin. For a lifted eyebrow look, apply pencil directly to the underneath of the brow arch and then blend lightly with your finger. You can also apply the highlighter to the above section of the eyebrow, not to mention in the inner corners of the eyes, for a fresh opened eyed look.