We've all been in that situation. After pressing the snooze button one too many times, you've found yourself in a rush. It's the kind of rush where in order to arrive at an acceptable time, everything must go exactly to plan. However, it is usually in this exact scenario that the hair won't comply, the keys go missing, or worst of all- you've scraped out the last of your mascara.
A desert island must-have, applying mascara is arguably one of the most essential steps of every day-to-day makeup routine. Many rely on that simple sweep across the eyelashes alone to look pulled together and ready for the day. So, when nothing will budge out of the cylinder despite all efforts, it can put a real dampener on the morning.
Thankfully, with Eyeko's tubing mascara you can rest assured knowing you will not have to resort to the chaos that is a face of makeup with bare lashes.
Keep reading to discover more about Eyeko's tubing mascara ranges.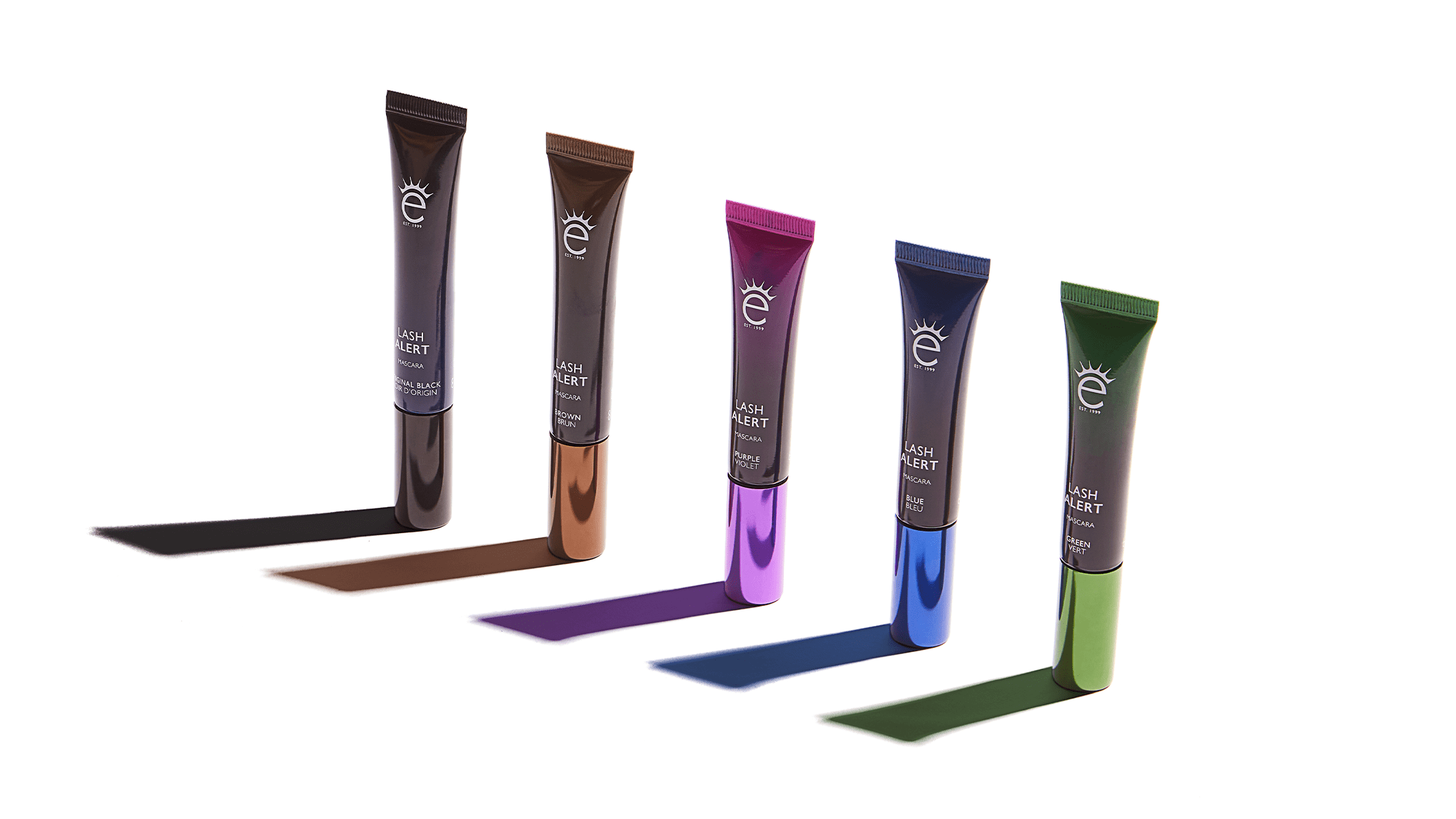 What is Eyeko tubing mascara?
Eyeko have a wide range of mascaras to choose from. They are all expertly designed to give you the volume, length and definition that you desire. Whether you need a reliable sweat and water-proof mascara to carry you through an intense workout or some extra lash-drama for a night out, Eyeko's tubing mascaras have different formulas to suit different needs. Perhaps you like to experiment with different colours, in which case the Lash Alert mascara comes in five different shades! With botanically-enriched formulas and body-boosting brushes, they are all quick and easy to apply with immediate impact.