Eyeliner, you just cannot beat it. A staple in many makeup routines, it is not only the perfect way to complete an eyeshadow look but can also be totally standalone alongside a volumising mascara. 
When it comes to the best eyeliner for your eye shape, it's not one method fits all. Although, there is not a shape and eyeliner style that is going to look bad on you, sometimes adapting to what you have is the best way to enhance your natural eye shape. 
How to determine your eye shape: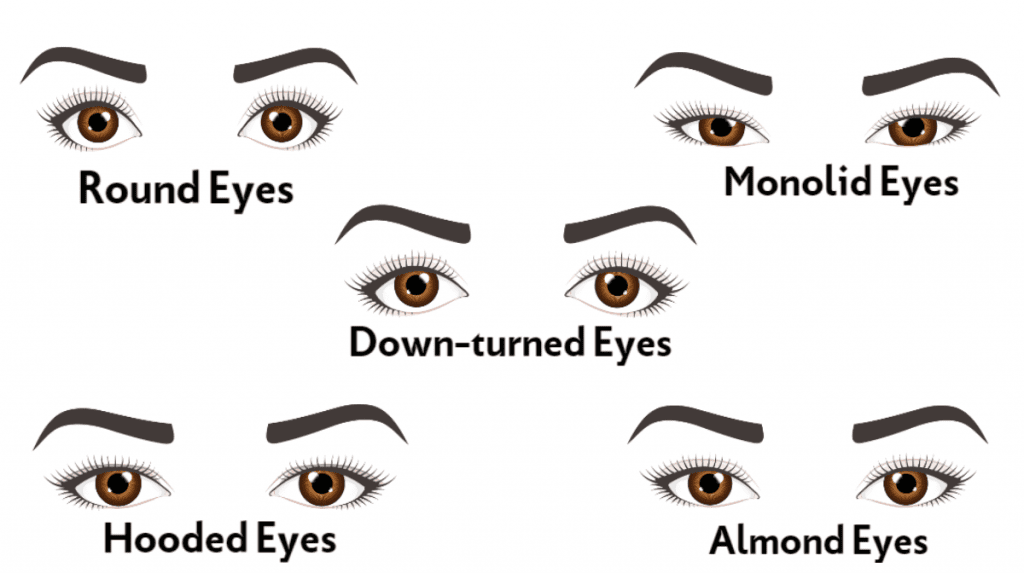 Almond Eyes:

 

almond-shaped eyes generally have a smaller eyelid and are longer in width than they are round

, and slightly

 turn upwards in the outer corners.

Round Eyes:

To determine if you have round eyes, look in the mirror at your crease. If you have round eyes,

 your crease will always be noticeable.

 

Monolid

Eyes:

 

If you don't have much of a crease where your eyel

ids meet the skin below your eyebrows that is

 an indication if you have 

monolid

 eyelids.

 

Downturned Eyes:

 

The mirror will be a key tool in determining your eye shape

. 

When you look at your eyes in the mirror, 

i

f

 your outer

–

corner points downward, you have down-turned eyes

.

 

Hooded Eyes:

 Hooded eyes are very 

common;

 they

 have the appearance of a small flap of skin under each eyebrow

, covering more of the mobile eyelid. 

 
When it comes to doing your eyeliner for your eye shape, the below breakdown is guaranteed to make you feel your most confident: 

This eye shape is similar to an almond. This means your eyes are almost symmetrical with a slight lift. This is the most desired eye shape as you can play around with more looks. However, the best two eyeliner looks for this eye shape are the cat eye and winged liner, from dramatic to subtle.  
Both looks use thin lines in the inner corner of the eye. The line gradually gets thicker as you move towards the outer corner of the eye. If you have almond shaped eyes, it is best to avoid eyeliner along the waterline in dark shades as it can close the eyes and make them appear smaller.  
Eyeliner for Round Eyes

Round eyes are large and bright. For eyeliner on round eyes, it can be used to enhance or even change the shape of your eye. You can use liquid eyeliner or eyeliner pencil, but the trick is to create an illusion of added width by drawing attention to the outer–eye area. Start with a line one third from the outer corner of the eye, trace the line just past the outer corner and into a flick to widen eyes while giving the illusion of an almond shape.  
Eyeliner for Monolid Eyes

Those who have Monolid eyes, have a single eyelid without a defined crease. When it comes to eyeliner for the monolid eye shape, the best look is a dramatic eyeliner. 
Use an eyeliner pencil to outline your upper lid, then smudge the pencil upwards, creating a subtle smokey eye. A key tip is to apply eyeliner from the inner corner, expanding the wing shape outwards in an upward angle. For the monolid eye shape when it comes to eyeliner, the thicker the better.  
Eyeliner for Down-turned Eyes
If you have down–turned eyes, this means the outer corner is slightly lower than the inner corner of the eye.  
The aim for eyeliner on down-turned eyes is to lift your eyes. You can do this by adding a little 45-degree flick at the end of your lash line. Simply draw a thin line along the inner corner and middle of the eye, gradually getting thicker as you reach the outer corner of the eye. To determine the length of your flick, use the outer corner of your eye and the end of your eyebrow as a guide.  
Eyeliner for Hooded Eyes

If you have hooded eyes the aim is to open them up and draw focus to the outer corners. To do this, draw a narrow line one third into your eye, then attach a thick vertical wing to the outer corner. A key tip for hooded eyes is to use a fast-drying eyeliner with a precision tip to have more control.