Christmas, a season that brings us together through cute markets, mulled wine and many festive occasions. With work dos also on the agenda, this year the Eyeko team swears by their newest Cosmic Christmas kits. Including absolute must haves like Black Magic and Galactic, mesmer-eyes this season with our Desk To Drinks and Brow set.
Desk To Drinks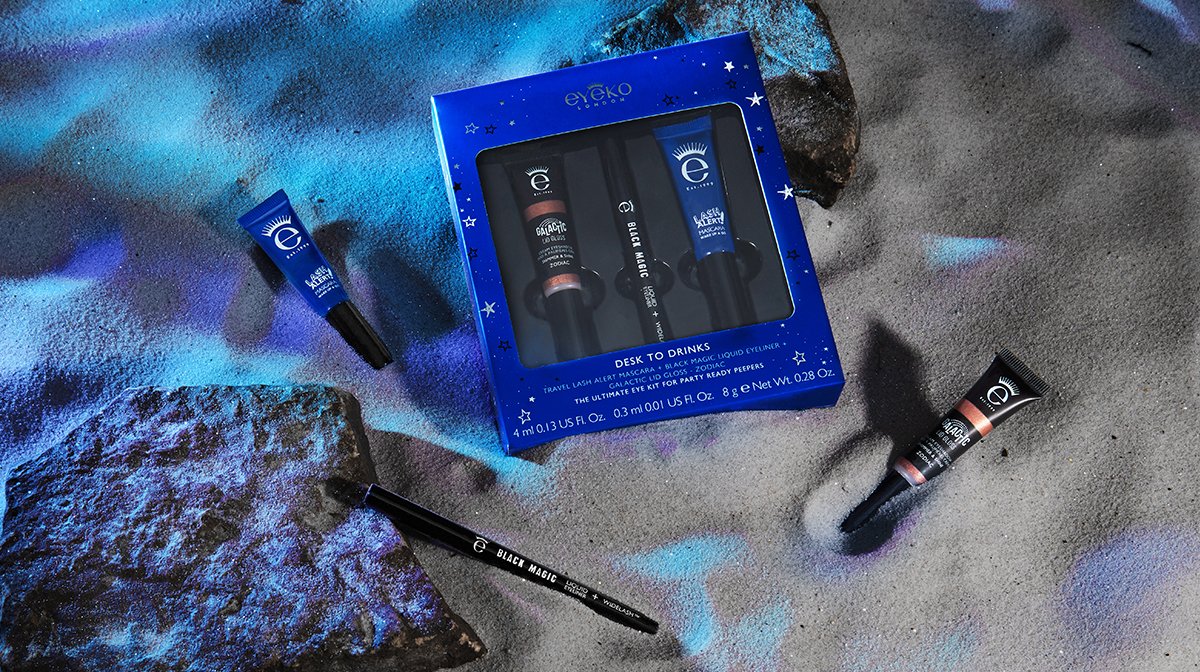 The clue's in the name! If you're needing a quick fix for a big night out or a gift for secret Santa, this kit is perfect for you. Containing our iridescent Galactic Lid Gloss in Zodiac, Lash Alert Mascara and Black Magic Liquid Eyeliner, get your peepers in the party season like never before.
How to apply:
First, grab our Zodiac copper-toned Galactic Lid Gloss and apply to your eyelids using the soft doe-foot applicator. Repeat this sequence until you're happy with the final results.
Build on your look by drawing on single strokes of liner with Black Magic's popular calligraphy brush. Wing it in style or go for one fine line, whichever you feel suits you best.
Finally, give your peepers the wakeup call they need with our Lash Alert Mascara. Infused with caffeine and shea butter, never look tired with this go-to travel-sized product.