Explaining the look Liz said, "Tonight I wanted to go for a soft pretty eye with bambi lashes to complement. It was all about fresh glowing skin, defined eyes and a strong lip. Alexa is such a natural beauty, with those gorgeous eyes, I decided on a bright lip to work with the dress, a real pillarbox red to work with that fabulous silver dress. We decided on a softer eye than normal – we know and love the Alexa kitten flick, but wanted to do something a little different."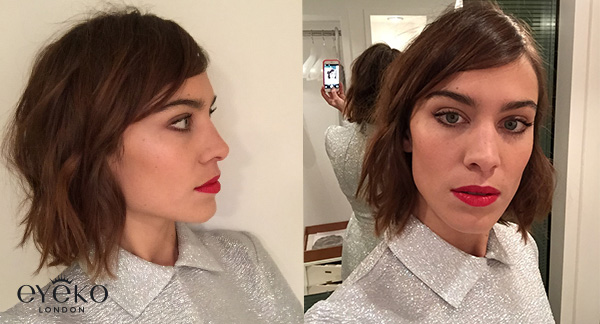 GET THE LOOK from Liz Pugh:
To start I gave the skin a glow using a mix of serums and moisturisers and added a little concealer where it was needed to even out the skin. Next I applied a sweep of Eyeko Me & My Shadow in Chocolate along the top lashline, bringing it out to accentuate Alexa's gorgeous almond shape eyes. I added a little definition along the lower lashline blending it to join the top line.Then I added the Eyeko Making Eyes Automatic Gel Liner in Pitch Black so close to the top lashline it became part of the lashes, this way it accentuates the eyes without looking like a liner.
I then chose a lighter champagne shade -; Eyeko Me & My Shadow in Taupe – on the lid, using my finger to blend, giving a soft pretty sheen.

I next filled in the brows using the Eyeko Brow Liner and brushed them into shape with the Brow Gel. The Brow Gel is fantastic for making the brows stay in place without stiffening or flaking -; perfect for red carpet events.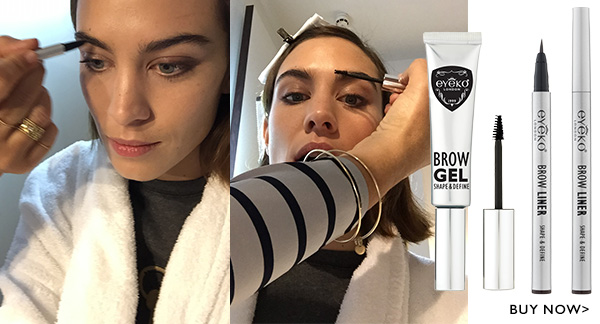 The lashes were a crucial part of this look, so I curled the lashes as always and then applied Eyeko Eye Do Mascara to the top and bottom lashes. It's the blackest black which never looks dusty grey in pictures and it stays put- perfect for red carpet. Then for added effect I used Alexa's favourite corner lashes from the Eyeko Lash Wardrobe.