Graphic eyeliner... the creative trend that encourages us to draw more than a normal winged eyeliner. Featured in the likes of fashion shows and famous celebs, it's no surprise the bold beauty statement takes a steady hand to create. With the party season now fast approaching you may be wondering how to spruce up your makeup look. Here at Eyeko, we've come up with four different graphic eyeliner techniques to make your eyes mesmer-eyes this season!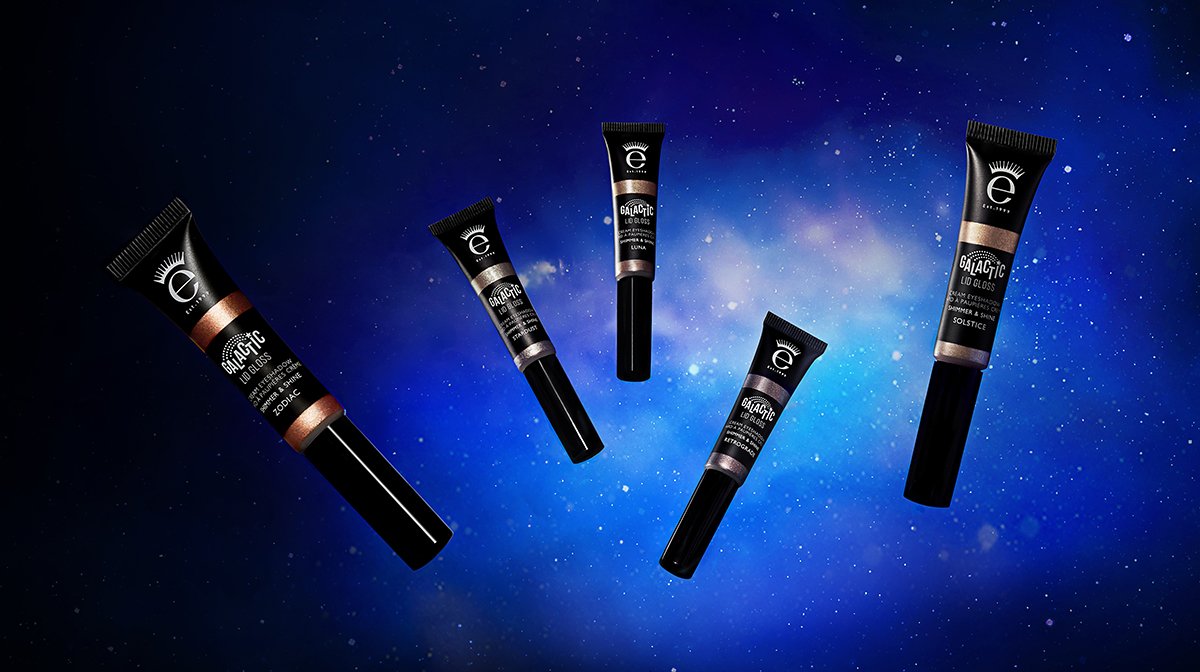 We are so excited to introduce to you our new Eyeko Galactic Lid Gloss. Featuring five memorising shades and an out-of-this-world formulation, this product is set to make your peepers sparkle like never before. Keep reading to find out which colour is perfect for you this season.
For centuries, humans have been memorised by the mysteries in our milky-way. From bright moons to epic expositions, there's no doubt our universe is an extraordinary place. So how can readings from the sky predict our futures? Keep reading to find out more on your star sign with Eyeko!