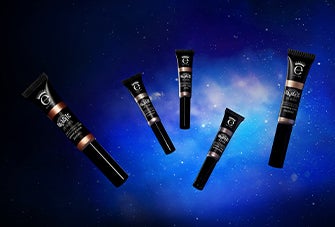 Featuring five shimmering shades and an out-of-this-world formulation, the new Eyeko Galactic Lid Gloss is set to make your peepers sparkle and shine like never before.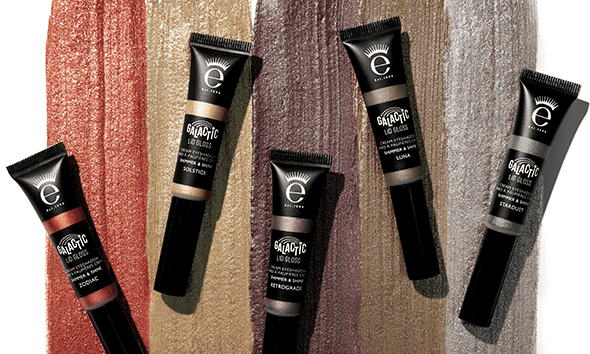 Cosmic Colour
Zodiac – A rusty, Mars-like mix of copper tones for a heavenly, rose-gold hue.

Solstice – A warm, burnished yellow-gold shimmer that will let your lids stand out like shooting-stars on the dance floor.
Retrograde – A charcoal-brown irridescent tone with glints of deep mauve for a mythical, galactic glow.
Luna – A luminous mix of cool-toned golden and silver glitters for a bold blaze of metallic colour.
Stardust – A highly pigmented, silver-white shade that illuminates lids like no other.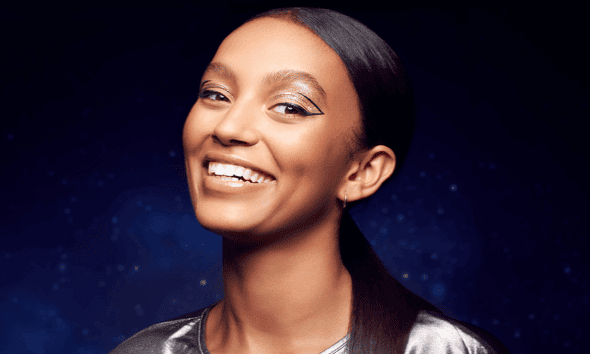 Party Eyes
Be ready for wherever the night takes you with Eyeko's party-season picks for a mesmerising eye look. First, prep your brows with our Define It Brow Pencil.
Then, pair your favourite Galactic Lid Gloss (or two!) with a flick of party-proof Black Magic Liquid Eyeliner.
Finally, finish with a few strokes of best-selling Black Magic Mascara for light year-long lashes that are as dark as the night sky.
Get The Party Look